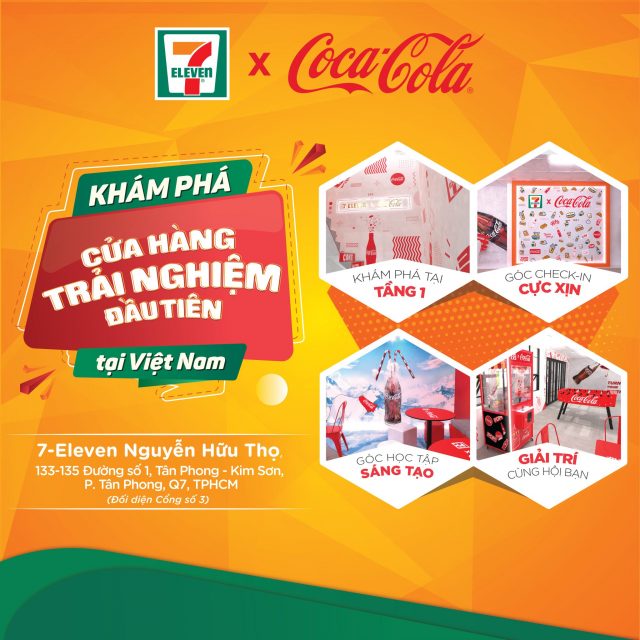 7-Eleven in Vietnam has teamed up with Coca-Cola to launch a new concept store featuring designs from the iconic soft drink brand. The collaboration not only showcases Coca-Cola but also inject a sense of fun into the convenience store to turn it into an Instagrammable place to improve footfall.
The 7-Eleven x Coca-Cola outlet is located at 33-135 Đường số 1, Tân Phong – Kim Sơn, P.Tân Phong, District 7 in Ho Chi Minh City.
Below are images of the new store from 7-Eleven Vietnam.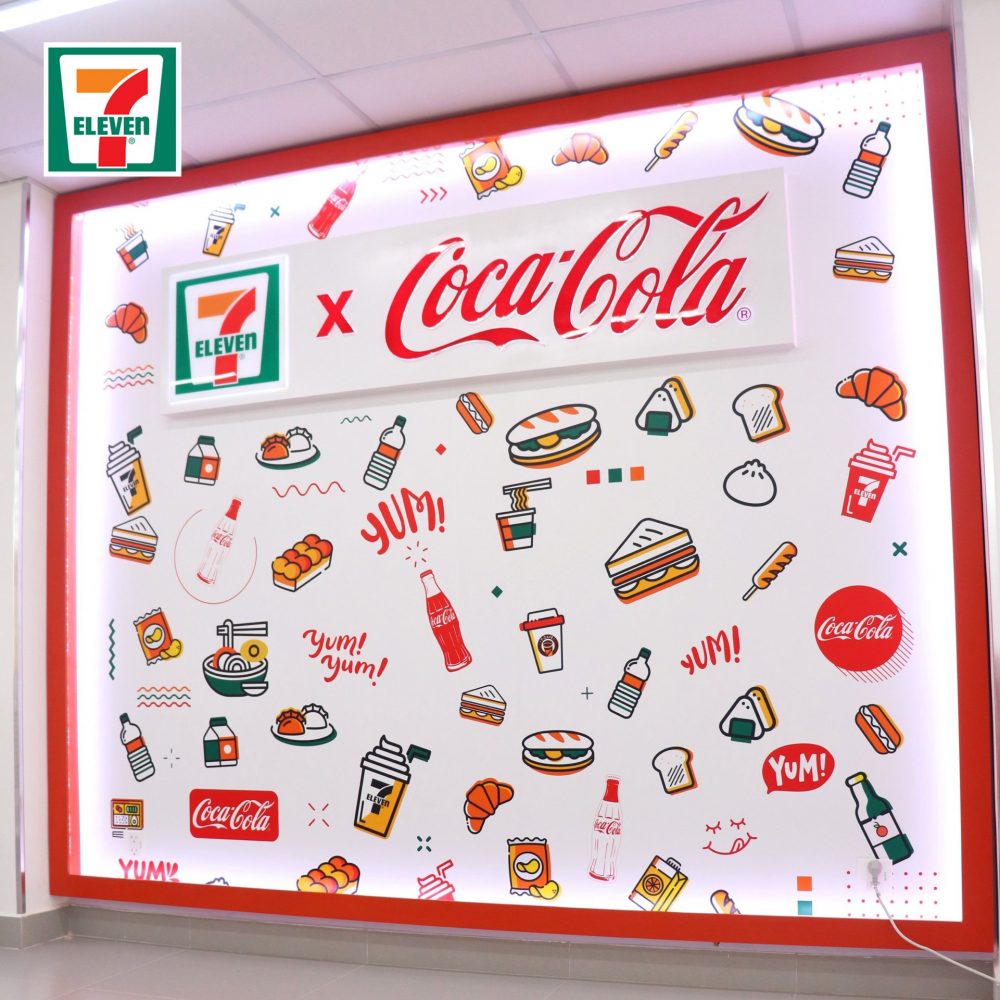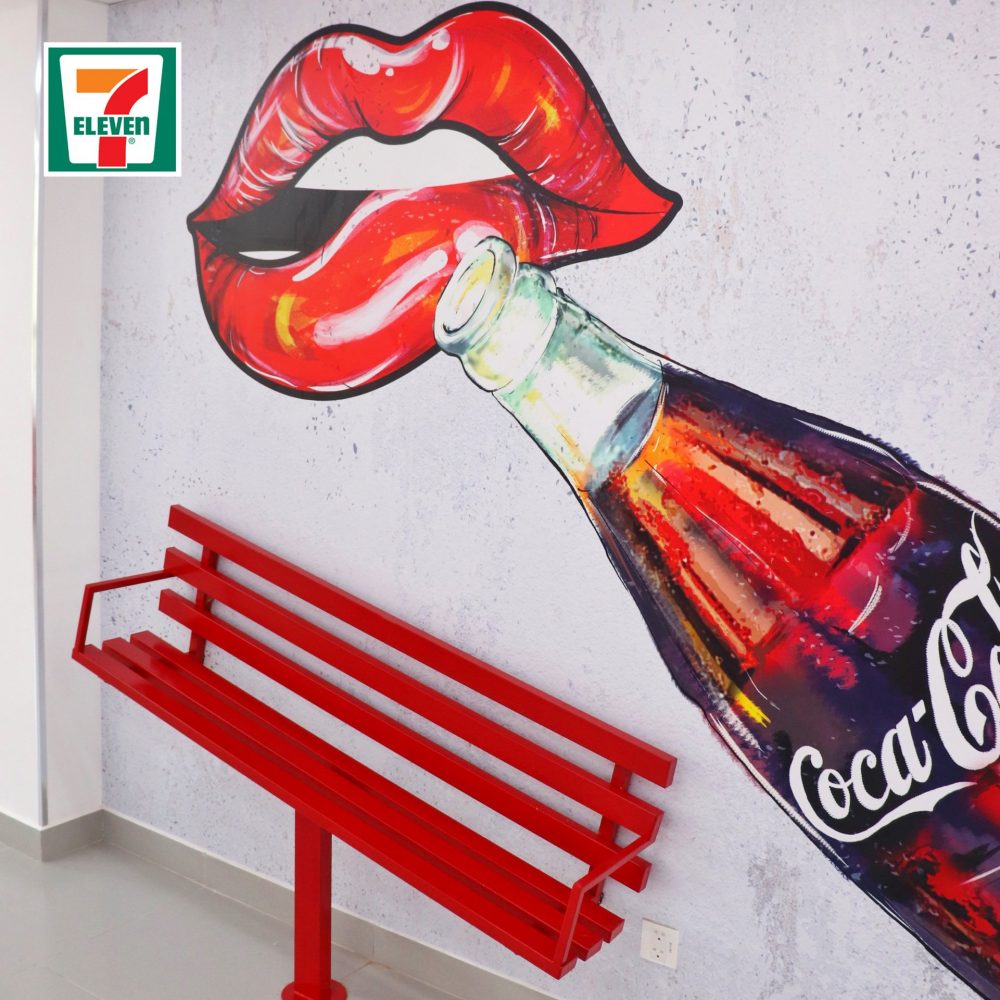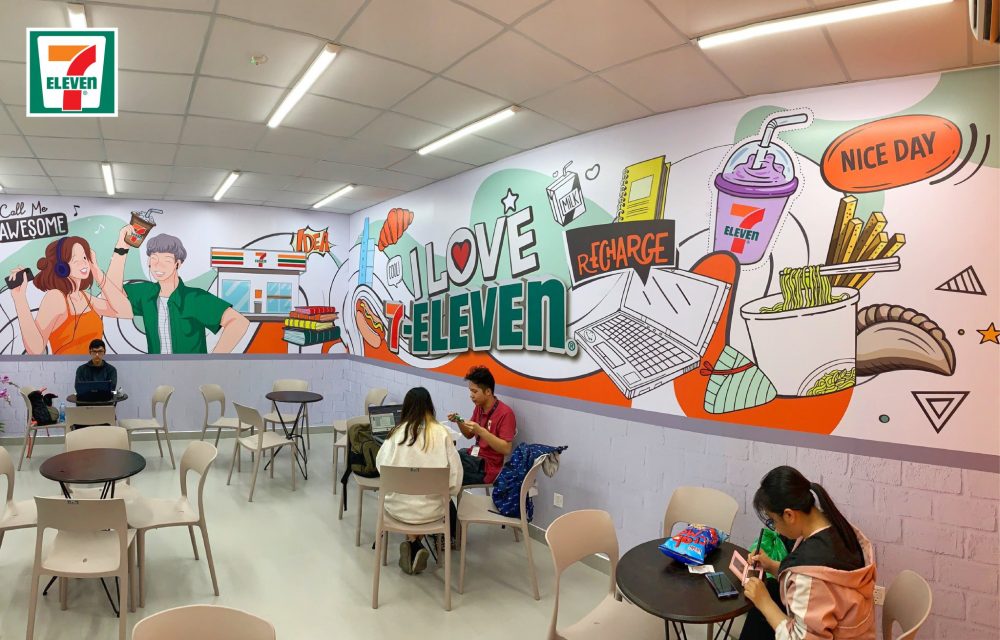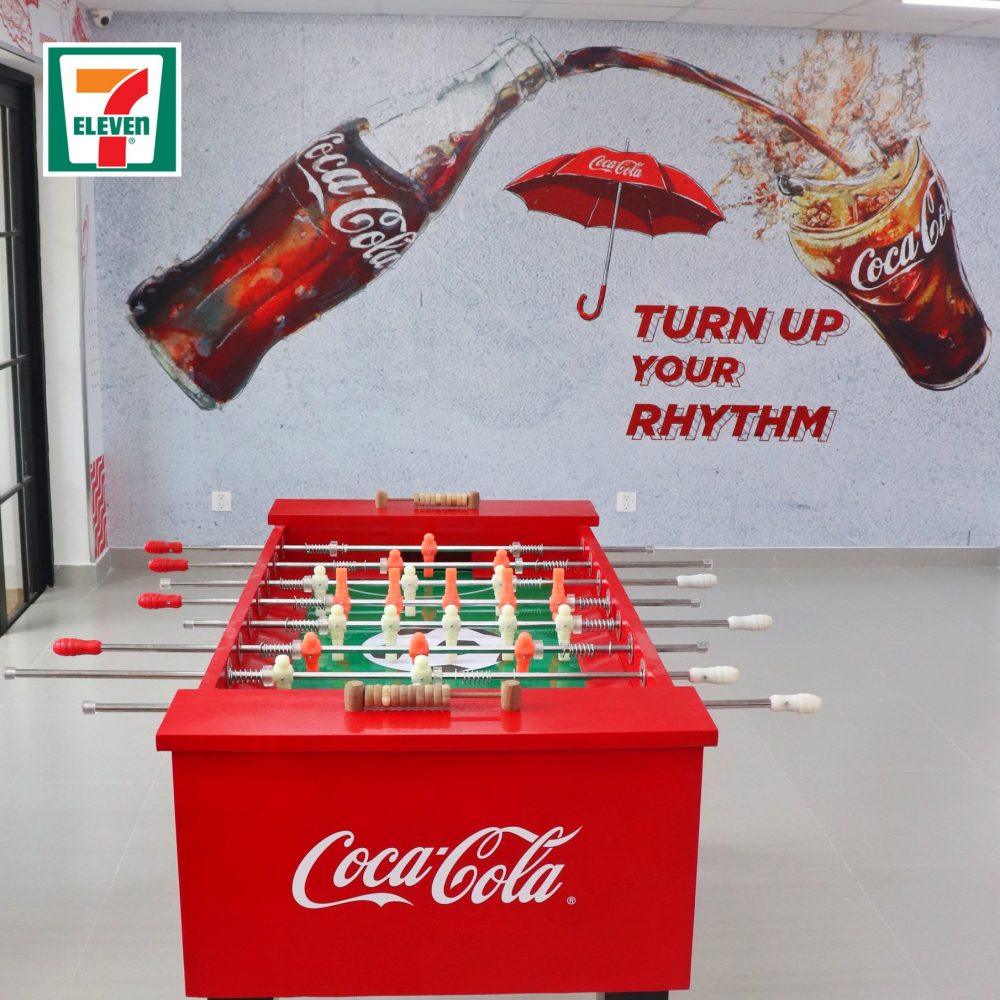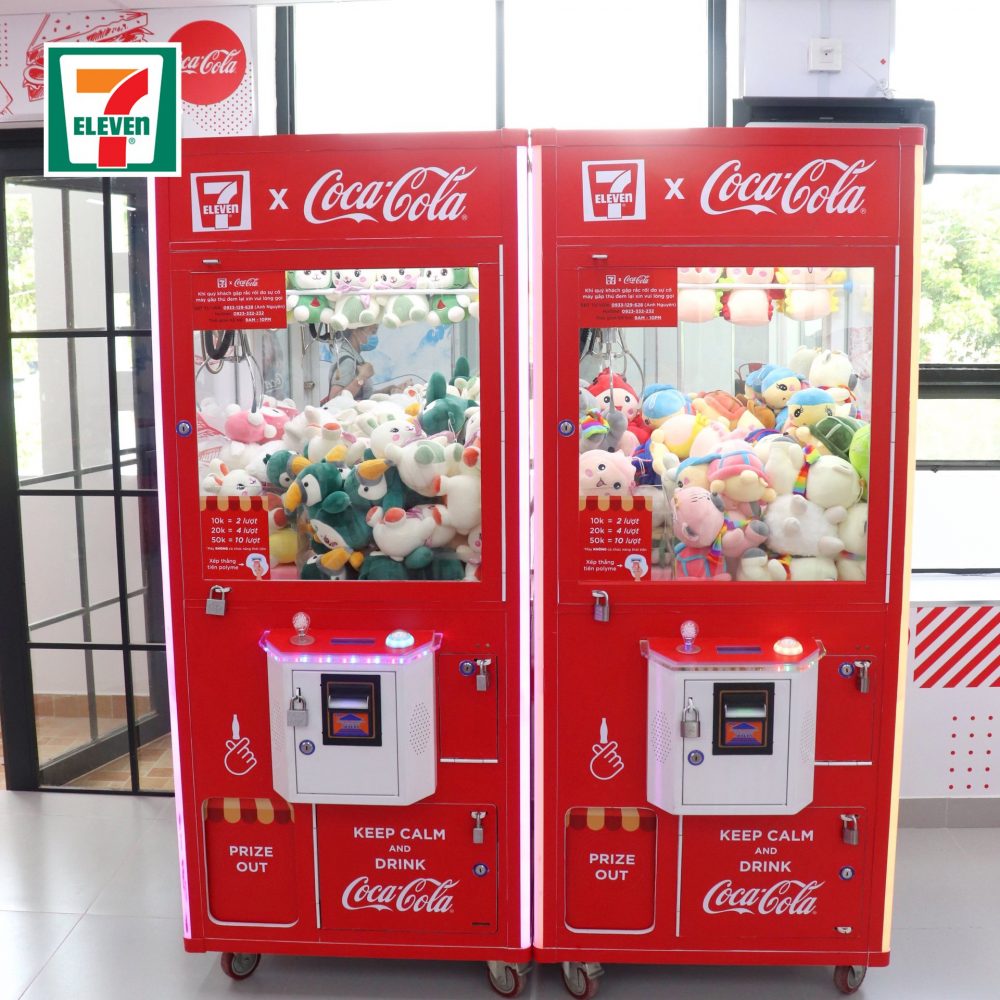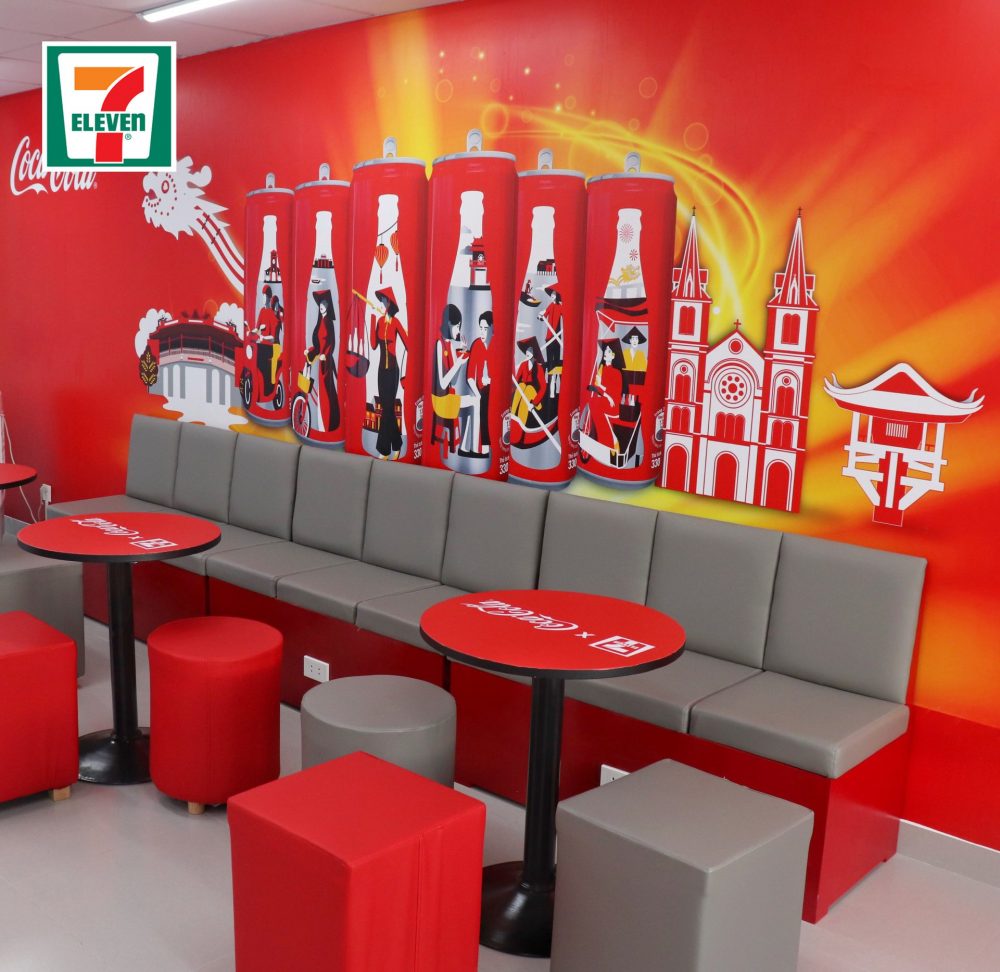 7-Eleven Singapore has a similar concept store with Coca-Cola opened in 2020.
7