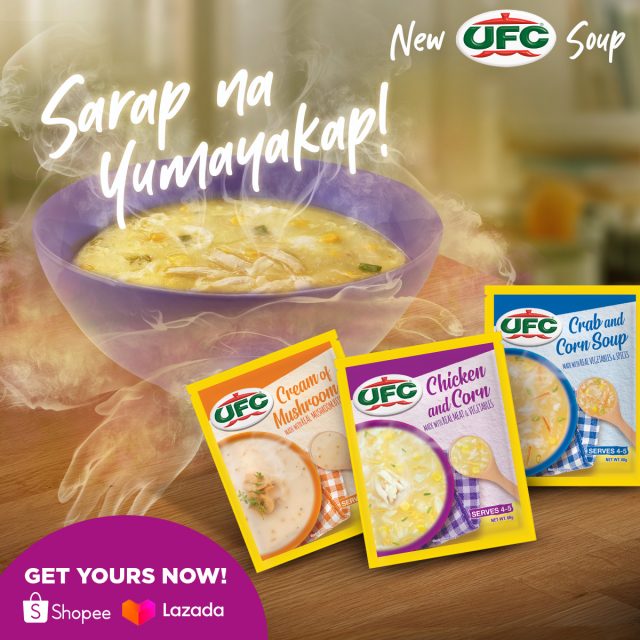 NutriAsia has made available new UFC soup, which is instant soup in a pack. UFC soup comes in three variants – Cream of Mushroom, Crab and Corn Soup and Chicken and Corn. All the products contain either real mushroom bits, vegetables, meat or spices.
Excluding sinigang, instant soup mix is a small category in the Philippines with only a handful of players including Unilever (Knorr). With more in-home eating happening now, instant soup mix is set to become more popular as it can be eaten on its own or pair with other dishes as well.
Click here to purchase NutriAsia's products on Shopee Philippines.