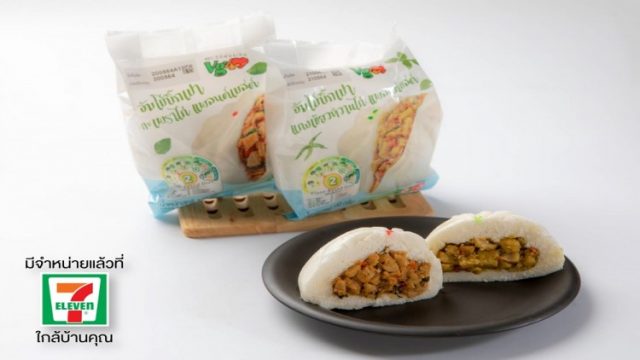 Thailand's CPRAM has introduced 2 new vegan steamed buns under the VG for Love plant-based brand at 7-Eleven outlets. CPRAM has earlier launched plant-based ready meals VG for Love in early 2021.
The new Chicken Green Curry and Basil Chicken steamed buns can be quickly reheated in the microwave and is priced at THB 28 each.
We are seeing more plant-based ready meal options at convenience stores in Thailand as more companies innovate to ride the current plant-based dietary trend.