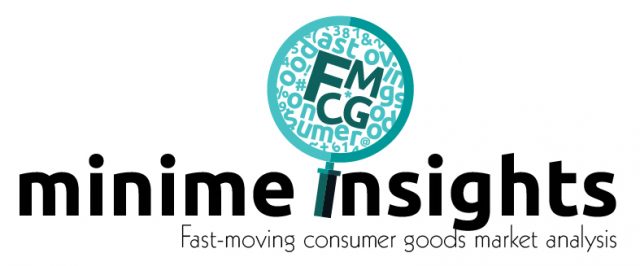 Dear readers, we wrap up this year with the top 10 stories of 2017 with an outlook for 2018.
No 10:
Monster energy drink arrives and distributed by Coca-Cola
Coca-Cola introduced its energy drinks in Malaysia in 2017 as part of its global roll out of Monster into more parts of the world. There are still pockets of growth for energy drink targeting the recruitment of new consumers but generally the energy drink market is stagnating in Thailand, the Philippines and in other countries in the region expect in China.
No 9:
New Yarra Farm fresh milk from Farm Fresh
A sub-brand of Farm Fresh milk also available in milk carton. Expect to see more new activities from Farm Fresh in 2018 as the company moves into cheese and yogurt catering to both retail and foodservice.
No 8:
New 100Plus Active non-carbonated isotonic drink launched
100Plus Active non-carbonated is the star product for F&N in 2017. The launch of this product is in line with the healthier push and as a mean for 100Plus to compete with other new non-carbonated challengers like Lucozade.
No 7:
Hausboom building a long lasting beverage brand
Homegrown Hausboom is making a name internationally. Locally, it is available not just in the foodservice channel but increasingly in selected Petron petromarts and other mainstream retailers.
No 6:
A visit to Oliver Gourmet at Tropicana City Mall
Oliver Gourmet now has a second outlet at The Mines Shopping Center. Oliver Gourmet epitomises the success of speciality grocers like Jaya Grocer and Village Grocer, which are expanding rapidly as consumers want more varieties. We also see the trend of mainstream supermarkets adding more imported and unique products to enrich their product mix.
No 5:
Suntory Good Mood fruit infused water drinks has the added benefit of a unique name, which implies consumers will have a good mood after drinking it. Infused water or near-water product is set to gain popularity as sugar-rich drink is being frowned upon by consumers and growth is hampered by the sugar tax.
No 4:
Farm Fresh Kurma Milk targets lactating mothers
Kurma or date's milk was a hot topic in the Malaysian dairy scene. The popularity of kurma milk might wane a little especially during the period outside of Ramadan. But there is a rise in demand for products that can help to boost breastmilk as Malaysian parents recognise the benefits of breast milk.
No 3:
Jaya Grocer selling Milo Energy Cube
Milo Cube was popular in the first half of 2017. The popularity has since lost its shine and other new products will have their day in the sun in 2018.
No 2:
Le Minerale mountain water goes to the Philippines
This has caught me by surprise to see an Indonesian mineral water becoming popular in the Philippines. Indonesian companies have seen success in the Philippines due to similar retail environment where the traditional trade dominates. This makes the Philippines an interesting market for Indonesian company to expand overseas.
No 1:
Milo cube becomes new sensation in Malaysia, Singapore
Milo Cube took the region by storm in the first half of 2017. We won't be seeing Milo Cube grabbing the headline in 2018.