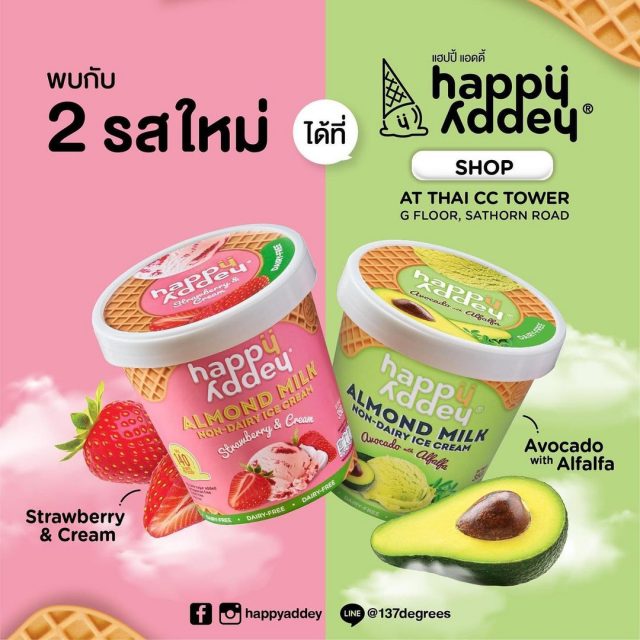 Happy Addey (แฮปปี้ แอดดี้), the non-dairy ice cream brand of Thailand's Simple Foods, has opened its first physical store at THAI CC Tower, located djacent to Surasak BTS station in Bangkok.
Simple Foods, known for its 137 Degrees plant-based milk, first launched Happy Addey in early 2021 as it moved into the non-dairy ice cream space.
Happy Addey is a line of non-dairy, vegan, low-calorie ice cream made from almond milk with various flavours including Strawberry & Cream, Avocado with Alfaalfa and Vanilla. The ice cream is also available at physical stores including at Foodland.