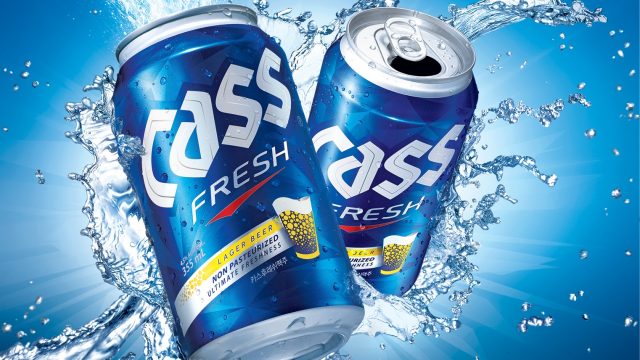 The South Korean Cass beer by Oriental Brewery Co., Ltd now has an official store on Shopee Malaysia.
Cass Fresh is the South Korea No.1 bestselling beer since 2011. A pale-golden lager with a 4.5% ABV. It is known as a crisp, light and refreshing beer. Brewed by the South Korea largest brewery Oriental Brewer.
Click here to purchase on Cass official store on Shopee Malaysia.
As of 19 June 2021, Cass Fresh Beer (355ml x 6-can) is priced at RM 59 (normal price RM 72) following an 18% discount.
The sale of alcohol is restricted to individuals who are above 21 years old and are non-Muslim.