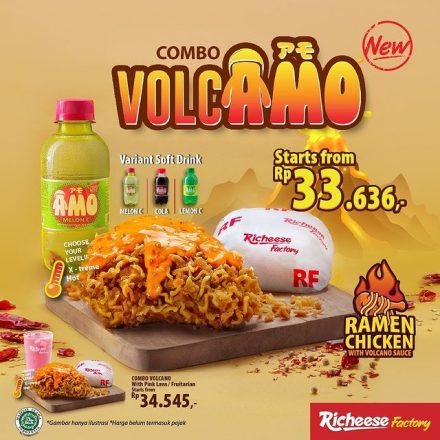 Indonesia's Richesee Factory has launched the all new Volcamo Ramen Chicken. The new menu is said to be the first in Indonesia where the chicken is coated with flour and instant noodle.
The Ramen Chicken with Volcano Sauce comes in two spiciness levels – Hot and X-treme to challenge the taste bud.
We are seeing more foodservice brands incorporating instant noodles into their menu including the latest by Pizza Hut in Thailand teaming with Samyang and local Kebab Turki Baba Rafi with Kebab Indomie and Kebab Samyang.
Volcamo Ramen Chicken is paired with the Amo vitamin enriched soft drink by Nabati, which also owns Richesse Factory.