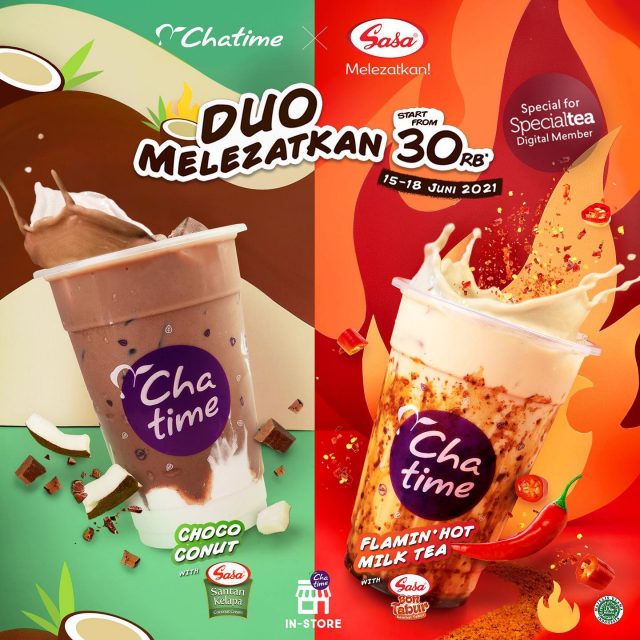 Chatime in Indonesia has collaborated with seasoning company Sasa to launch a limited edition beverage series featuring Sasa's Bon Tabur (chili flakes) and Santan Kelapa (coconut milk).
Choco-Conut icomes with Sasa Santan Kelapa, while Flamin' Hot Milk Tea contains Sasa Bon Tabur to deliver a unique drinking experience.
The collaboration is part of Sasa's journey to popularise its ingredients among the younger demographic.