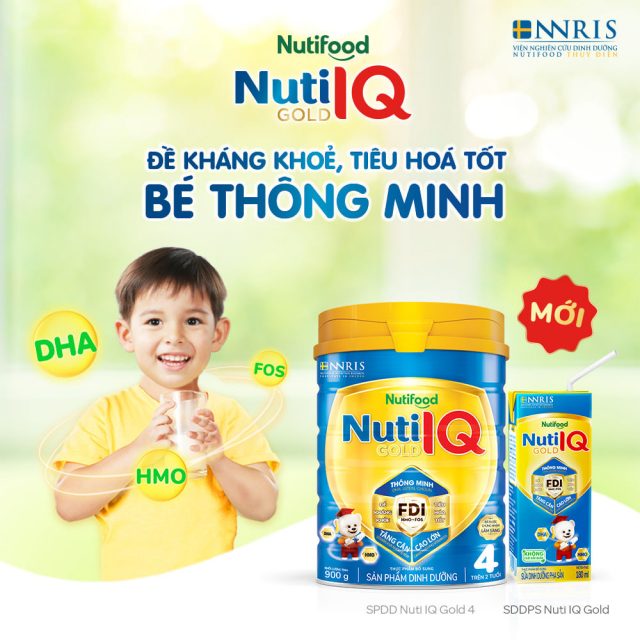 NutiFood Việt Nam has released Nuti IQ Gold, a product from the Nutifood Nutrition Research Institute in Sweden. The new formula milk is contains the best quality ingredients and scientific research from Europe to meet the specific nutritional needs of Vietnamese children.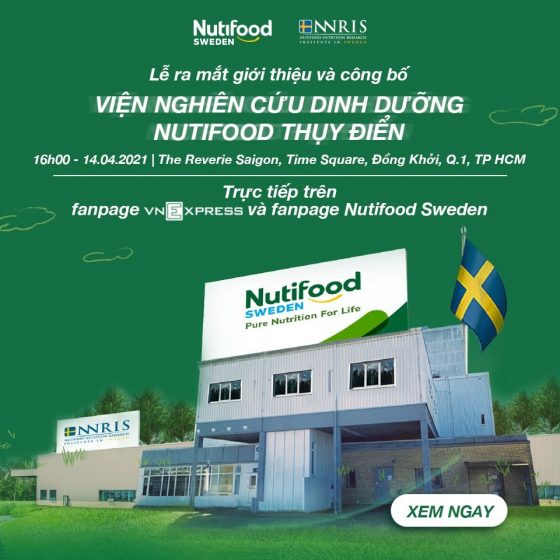 The Nutifood Nutrition Research Institute plays an important role for NutiFood as part of its premiumisation move. The institute is for "NutiFood to work with leading scientists and nutritionists of the world and apply European high standard solutions nutrified to be compatible with physical conditions of Vietnamese people, in a bid to maximize their stature and intelligence."
Nuti IQ Gold contains 2′-FL HMO imported from Europe and FOS/inulin fibre for immunity. It also has DHA, ALA, lutein, taurine and cholin for brain, vision and memory development.
Apart from Nuti IQ Gold, the two products made with Nutifood Nutrition Research Institute include Famna and Nuvi Gold.
Nuti IQ Gold is also available in 110ml and 180ml RTD format.
Below is the price list.
Nuti IQ Gold Step 1 (400g) – VND 170,000
Nuti IQ Gold Step 1 (900g) – VND 330,000
Nuti IQ Gold Step 2 (400g) – VND 170,000
Nuti IQ Gold Step 2 (900g) – VND 320,000
Nuti IQ Gold Step 3 (900g) – VND 270,000
Nuti IQ Gold Step 3 (1.5kg) – VND 420,000
Nuti IQ Gold Step 4 (900g) – VND 260,000
Nuti IQ Gold Step 4 (1.5kg) – VND 405,000
Nuti IQ Gold (110ml x 48) – VND 358,000
Nuti IQ Gold (180ml x 48) – VND 540,000