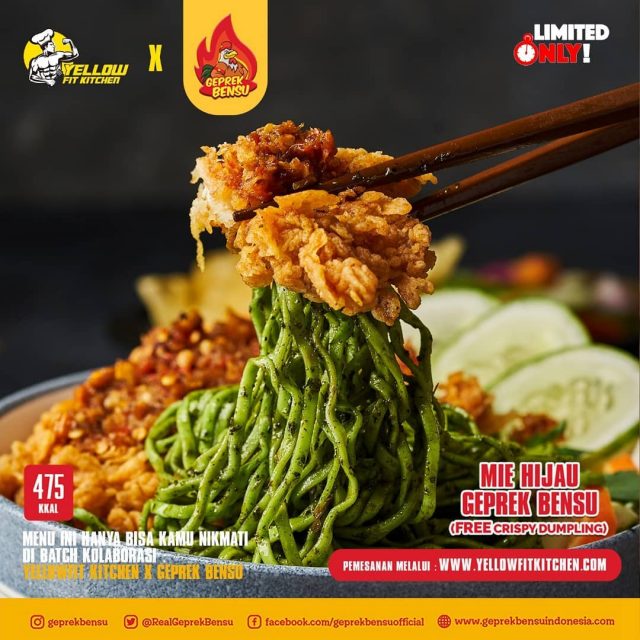 Geprek Bensu has collaborated with Yellow Fit Kitchen, a provider of healthy and diet catering approved by nutritionist. The limited edition menu Mie Hijau Geprek Bensu or Geprek Bensu Green Noodle is low in calorie at 475kcal per serving.
Mie Hijau Geprek Bensu is only available from 28 June 2021 to 4 July 2021. The latest menu highlights the better-for-you trend in the foodservice industry and the role that healthy noodles can play.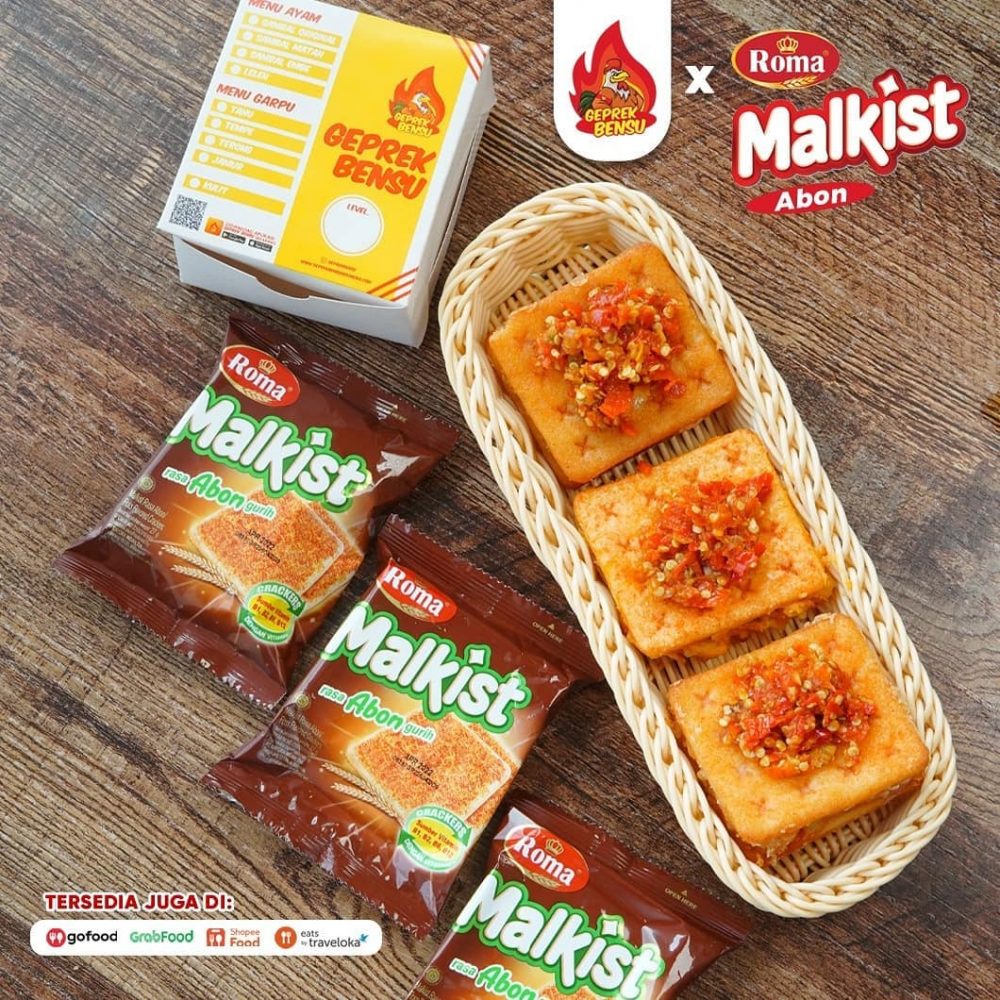 Apart from Yellow Fit Kitchen, Geprek Bensu has partnered with Mayora Indah's Roma Malkist Abon cracker to introduce Rogout topped with Sambal Geprek. The collaboration did not stop there. In fact, there is also another new dessert menu featuring Mayora Indah's Biskuit Better called Pudding Better X Geprek Bensu.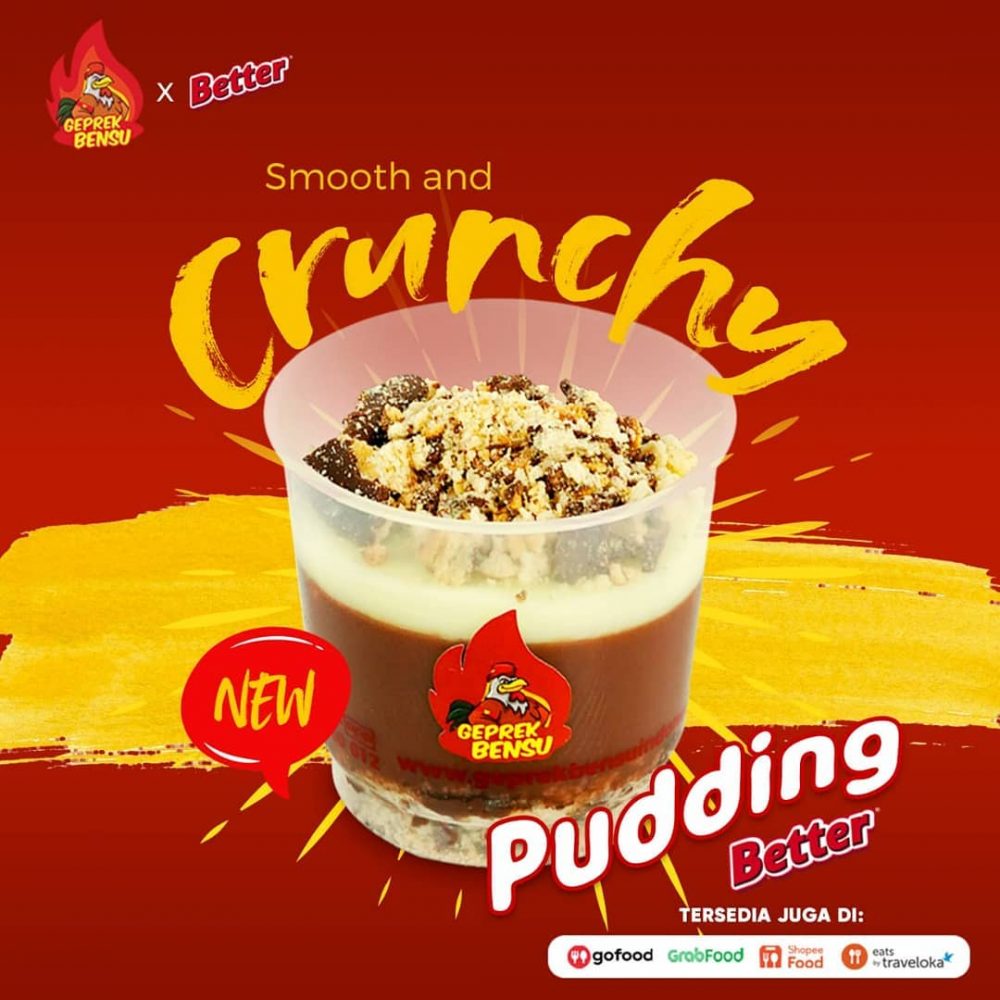 Finally, Geprek Bensu has unveiled its latest menu known as Geprek Bensu Ayam Tumbuk Sambal Daun Jeruk and Ayam Tumbuk Sambal Embe.