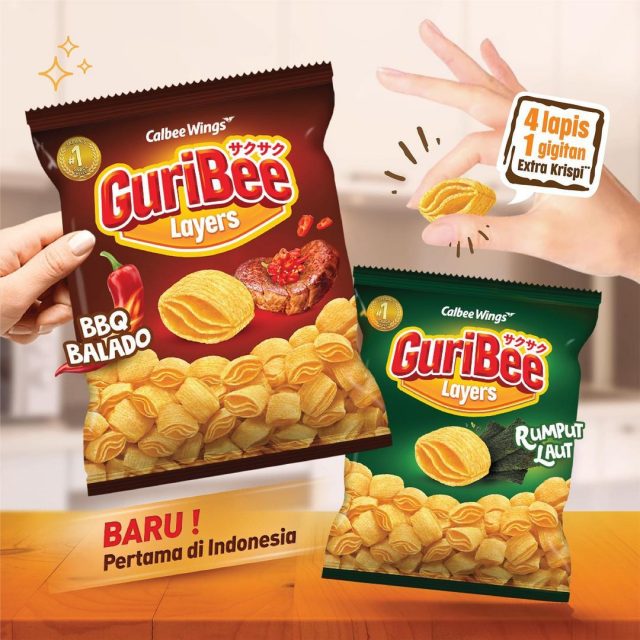 Indonesia's Calbee Wings has unveiled Guribee Layers, a snack with four layers. Said to be have an extra crispy texture, Guribee Layers is the first snack in Indonesia to have four layers.
Guribee Layers is available in two flavours – seaweed (rumput laut) and BBQ balado.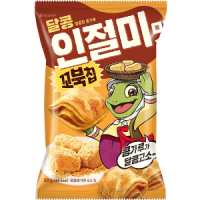 Guribee Layers do resemble Orion Four Layers Turtle Chip (kkobuk), which is quite popular these days because of its unique texture.