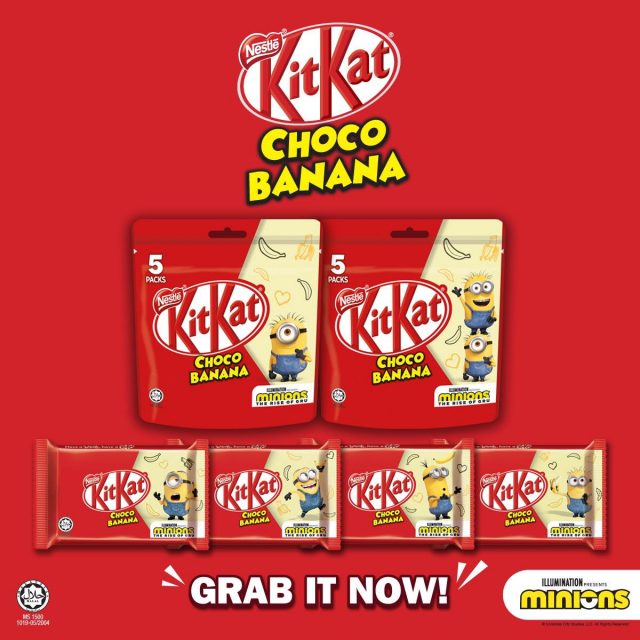 Go Bananas with the New Limited Edition KITKAT Choco Banana
Petaling Jaya, Selangor, July 23, 2021 – KITKAT has some exciting news for everyone! Introducing the newest creation – the limited edition KITKAT Choco Banana – in partnership with Illumination's Minions, from one of the most successful animated franchise of-all-time. To all KITKAT fans, come and explore this amazing KITKAT Choco Banana and let this fun-filled treat bring a big smile to your break!
The Minions are known to love bananas, which inspired the delicious combination of chocolate and banana flavoured treats by KITKAT, one of Malaysia's most iconic Confectionery brands. Savour every single bite of KITKAT's signature crispy wafer, combined with its distinctive banana flavoured filling, all encased in deliciously smooth KITKAT milk chocolate.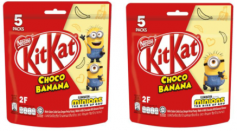 In line with the launch of this exciting new flavour, KITKAT has released a one-of-a-kind collectible packaging featuring the beloved Minions. The limited edition packaging showcases the mischievous Minions: Dave, Kevin, Stuart, Phil and Carl.

KITKAT Choco Banana comes in two product offerings: the 4-Finger pack with four unique designs to elevate your break experience, and the Multipack containing five pieces of 2-Finger with two original designs to choose from to be shared and enjoyed with friends and family.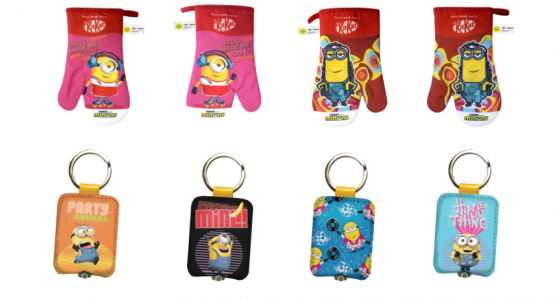 That's not all! There are also exclusive KITKAT x Minions merchandise up for grabs; consisting of the limited edition LED keychains, which come in five collectible designs, as well as fun yet functional kitchen mittens that are available in two designs; a great complement to any cooking adventure KITKAT fans may be exploring with KITKAT Choco Banana. These gifts with purchase are available online at KITKAT Official Stores on Lazada and Shopee and in selected retail stores.
KITKAT Lazada Flagship Store
KITKAT Shopee Flagship Store
While enjoying this all-new flavour variant is fun on its own, KITKAT also invites fans to be adventurous in the kitchen and level up their favourite dessert or develop new recipes using the new KITKAT Choco Banana. KITKAT has gotten the ball rolling by preparing two great tasting recipes with this limited edition flavour.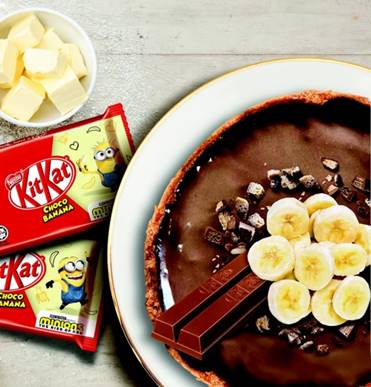 Check out the full recipe here: https://youtube.com/playlist?list=PLWfFP8Fy-zNdh9Q6537GCLa1WyhVDqhy5
Check out the full recipe here: https://youtube.com/playlist?list=PLWfFP8Fy-zNdh9Q6537GCLa1WyhVDqhy5