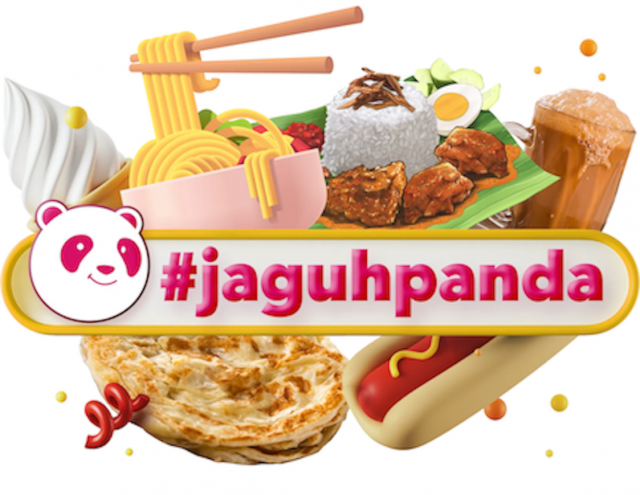 Malaysia, August 11, 2021 – foodpanda Malaysia today announced the launch of their #JaguhPanda initiative to support micro-SMEs and SMEs in their digital transformation journey.
Food vendors have played a vital role throughout the pandemic as they ensured that Malaysians can enjoy their favourite meals and beverages through delivery and pick-up. In the same spirit, foodpanda Malaysia wants to focus on these businesses so they can continue to sustain and thrive through these times by continuously spreading joy through something that unites Malaysians – food.
Commenting on this initiative, Sayantan Das, Managing Director foodpanda Malaysia shared, "The past year has been very challenging and unlike anything that we have experienced before. Many individuals across the nation have lost their source of income and had to change career paths overnight. Some have even resulted in opening their own food outlets to sustain. With the #JaguhPanda initiative, we hope to be able to highlight local food outlets that are available nationwide and encourage Malaysians to support each other by celebrating these local food heroes."
In conjunction with the upcoming Merdeka celebration and in line with the theme – Malaysia Prihatin, the #JaguhPanda initiative commenced on the 1st of August. foodpanda users would have access to a #JaguhPanda swimlane within the platform to help boost visibility for these vendors and encourage more Malaysians to order from these Jaguh Pandas.
"We want to be able to do our part and support these businesses by providing them with the platform to tap into opportunities that were not accessible or available in the past. If you are a home chef looking to support your household during the day or have a burger stall catering to a dinner crowd, foodpanda is here to give you the support that you need," added Sayantan.
"Just because we are not able to "jalan-jalan cari makan", that does not mean we can't "tap-tap and makan". Be it your favourite nasi lemak gerai or the char keow teow stall round the corner, there is something for everyone," said Sayantan.
Listed below are some of the participating vendors of the #JaguhPanda initiative:
For more info on the #JaguhPanda initiatives, please click here.
Meanwhile, foodpanda users can enjoy RM8 off for breakfast, lunch, and tea-time orders by using the code JOMMAKAN, and RM8 off all orders placed after 6pm with code DINNERTIME. These codes are applicable to all food and beverage orders worth RM25 and above. * T&C apply