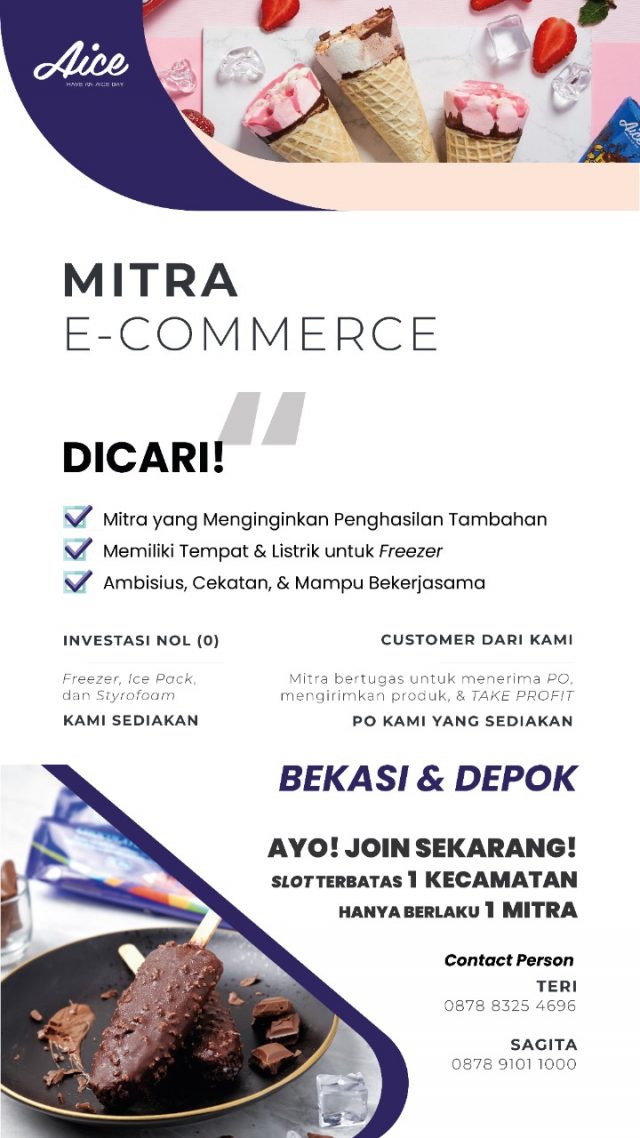 Ice cream maker Aice has launched "Mitra E-Commerce" as a new online business model to expand its reach to end-consumers. Indonesians are increasingly spending their time at home and shopping online as a result of the pandemic.
At the moment, the program is only opened to those in Bekasi and Depok. There will only be 1 entity in charge of one sub-district (kecamatan). Aice will povide freezer, ice pack and styrofoam, while those who have enrolled in the program will be responsible to receive PO and send out the products.
Click here for more information.