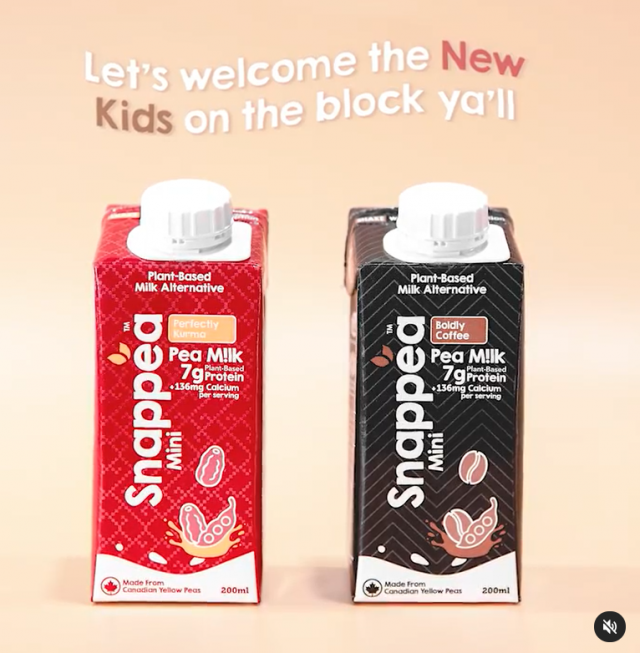 Snappea, the Malaysian pea drink brand, has added two innovative flavours for its pea beverages. Now consumers can enjoy pea plant protein drink with kurma (date) and coffee flavours. The pea drink is fortified with calcium (136mg per serving) and has 7g of protein. They are also in a smaller 200ml pack size to make them more accessible for trial and single use.
Snappea Perfectly Kurma is said to be the world's first kurma flavoured pea milk, while Bodly Coffee has 100% Brazilian coffee beans.
Click here to purchase from Snappea's official store on Shopee Malaysia.