The Holstein Milk Company Sdn Bhd (Farm Fresh) has introduced organic A2 milk under the heritage Henry Jones & Co label. Henry Jones & Co is described on pack as a brand since 1898. A check on the Henry Jones & Co's website shows its products are proudly Australian made and the company is a manufacturer of jams, conserves and sauces in Kyabram in Victoria.
According to ABC.net.au, The Holstein Milk Company (Australia) is the sole shareholder of Kyabram Jam Company, which produces IXL jams and Taylors marinades. The Malaysian branch of Holstein is now the majority shareholder. Kyabram Jam Company is located in northern Victoria.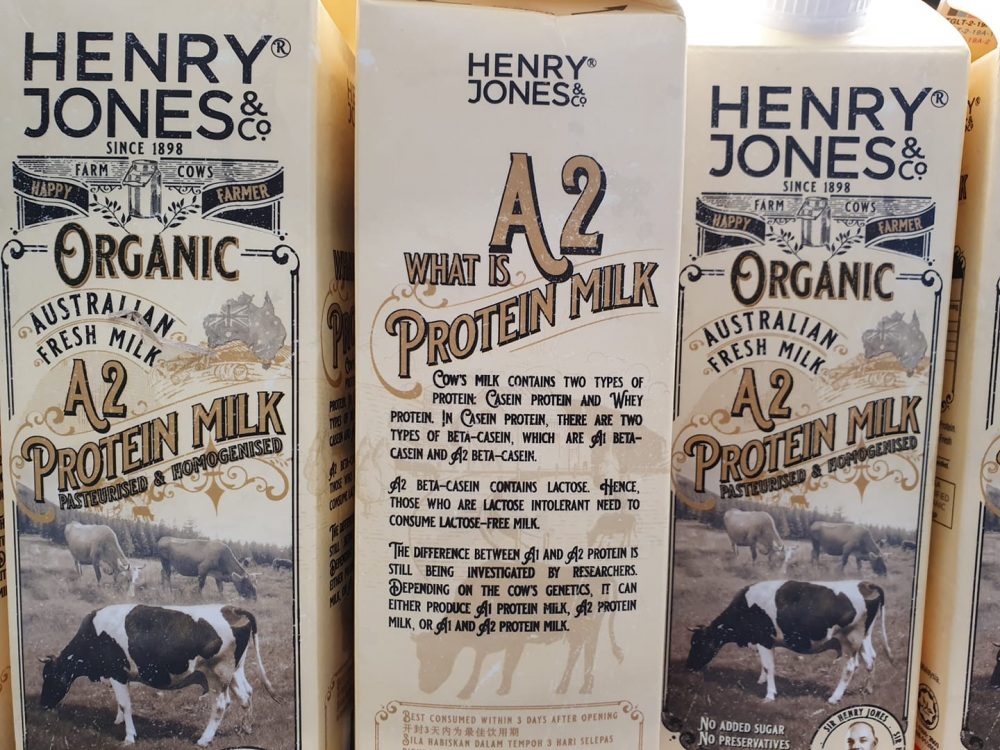 With a heritage brand of Henry Jones & Co, Farm Fresh is able to pass this pasteurised and homogenised A2 protein organic milk as a truly Australian product. In fact, the milk is produced by Farm Fresh Milk Sdn Bhd in Johor Bahru, Malaysia under the authority of Henry Jones Foods Pty Ltd. The key ingredient is 100% Australian organic A2 protein fresh milk.
The organic A2 protein milk helps Farm Fresh to fill the gap in the A2 milk segment in Malaysia and better compete with the current local competitors DiamondPure and Eco Fresh A2.
A2 milk, still a niche milk product in Malaysia, is designed to be easier to digest and healthier than other cow's milk on the market.
Henry Jones & Co Organic A2 Protein Milk (1L) is available at AEON Supermarket for RM 9.90 (US 2.40).