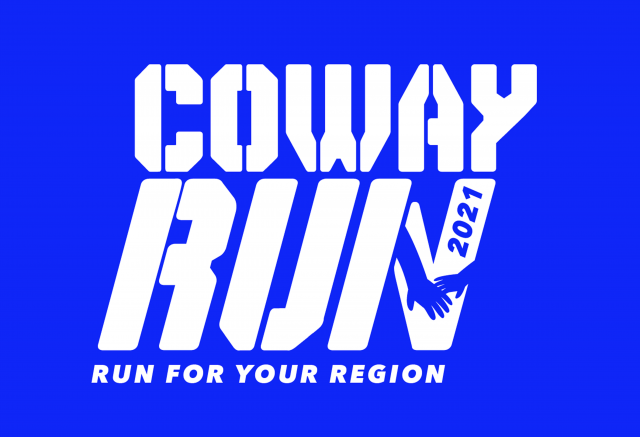 Kuala Lumpur, 24 August 2021: Coway Run 2021: Run for Your Region has sold out its first batch of tickets within 24 hours of launch — a testament to Malaysians' enthusiasm for fitness and marks a triumph in Coway Run's history! The virtual run opened for registrations on 21 August, and all 10,000 tickets on offer were quickly snapped up by eager runners. Those who have yet to buy their tickets need not fret as additional tickets to the event will be available soon.
"For this year's Coway Run, we ramped up our tickets production compared to the previous years as we want to encourage more people to lead a healthy lifestyle while still being able to connect with each other safely, even during the lockdown. We are grateful for this overwhelming support from the public all over Malaysia and are delighted to be a part of the nation's journey towards better health. Rest assured that we will be releasing additional tickets soon so that more people can participate in this virtual run," said Kyle Choi, Managing Director of Coway Malaysia.
Organised by Coway Malaysia, Coway Run 2021 is an inter-regional virtual run that combines fun, healthy living, and community spirit in one exciting event. Kicking off on 23 September until 23 October, the month-long run allows participants to run anytime and anywhere — as long as they keep their feet moving to log in those kilometres.
This year's run will see participants teaming up by region (Northern, Central, Southern, East Coast and East Malaysia) for a friendly nationwide competition. Within their teams, runners are encouraged to rack up as many kilometres as they can — the team with the highest average distance per person will be crowned as the overall winner. This inter-regional flavour gives runners the perfect opportunity to display their home-town pride and show off what their fellow statesmen are capable of, while engaging with their peers from all across the country in a shared experience.
To keep runners motivated throughout the month, Coway Run 2021 has ramped up its "gamified" approach to inject a bit more fun and interactivity in the participants' running journeys. While participants can choose to run anywhere they please, they will also have access to a "live" map of their route which will display their progress visually. Runners can also collect virtual achievement badges for every 5KM milestone reached.
Coway Run 2021 has "tripled" its commitment to doing good this year, with three different causes linked to the run. As with previous years, for every ticket sold, Coway will contribute RM10 to Happy Water Project, their corporate social responsibility (CSR) initiative to deliver clean water to impoverished Orang Asli communities across the country.
The virtual run has also set a nationwide goal for participants to collectively achieve 200,000KM. Once participants hit this milestone, Coway Malaysia will donate a total of RM200,000 to three non-governmental organisations (NGOs) – EcoKnights, MERCY Malaysia and Reef Check Malaysia.
Finally, this year will also see an eco-friendly twist big change in the type of merchandise runners will receive in their Starter Kits. In a bid to encourage environmental awareness among participants, most Coway Run 2021 merchandise (including medals) will be either recyclable or made from recycled materials.
Exceptional runners can look forward to a range of amazing prizes.  The winning regional team will be given the chance to take part in a bonus lucky draw and win exclusive Coway products, while top individual runners who log in the most kilometres will each receive a special reward.
Coway Run 2021 offers both aspiring and seasoned runners a fun way of connecting with like-minded running enthusiasts, while giving back to the community.
The run is open to all Malaysian citizens or residents aged 16 and above, and participants must register online at the Coway Run 2021 website before 23 October 2021. To automatically record the distance covered during the run, participants can make use of the free app Strava and sync it to their Coway Run profile. Alternatively, they may also manually upload screenshots of their logs in other running or fitness apps suggested in the Coway Run website, to show their KM achieved in their Coway Run account.
Due to the overwhelming response and participation, the additional tickets will be released soon, starting at RM49 each. Every participant will receive a Coway Run Kit worth more than RM300. Don't miss your chance to be a part of the virtual running scene and stay tuned to Coway Malaysia's Facebook and Instagram pages for further updates!
For more information on the run and news of upcoming ticket sales, kindly visit: www.cowayrun.com.my