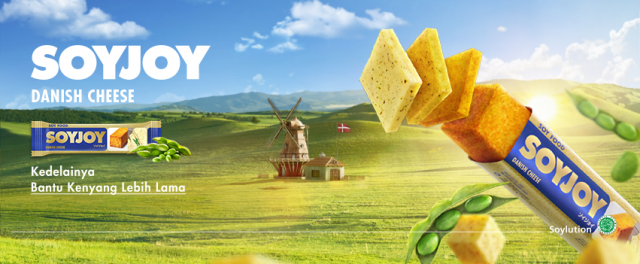 PT Amerta Indah Otsuka, the maker of SOYJOY soy bars in Indonesia, has launched a new European inspired flavoured soy bar. SOYJOY soy bars are flavorful low GI snack bars made from whole soybeans. The new flavour is Danish Cheese made from cheese from Denmark.
SOYJOY Danish Cheese is postioned as a meal replacement snack with high satiety to keep you feel full longer.
The pandemic weight gain is real. As consumers binge on foods and stay largely indoor, their weight has also increased as a result of poor dietary choices and sedentary lifestyle. Brands can take this opportunity to reverse this trend through healthy meal replacement options.