Japan's Otsuka Pharmaceutical Co., Ltd. announced on 5 July 2018 that it has started the local production of its whole-soy nutritional food Soyjoy at the Kejayan factory in East Java. Previously, the low GI snack bar was imported from Japan.
A new halal-compliant Soyjoy Strawberry was also launched on 2 July 2018.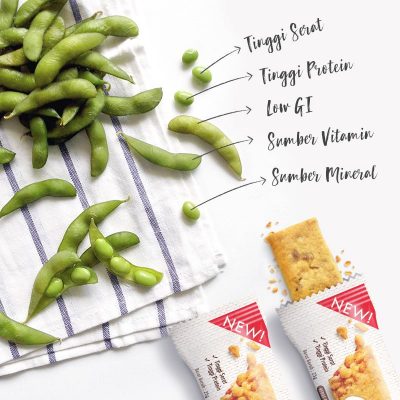 The new factory has a maximum annual output capacity of 60 million soy bars. Assuming production is running at full capacity with each Soyjoy priced at IDR 6,800 or USD 0.47 at Indomaret in July 2018, the total retail sales value of Soyjoy could potentially reach USD 28.23 million a year.
The new local factory also means the market for on-the-go snack bar in Indonesia is rising and can serve as a springboard into other Southeast Asia markets where the Indonesian halal certification is recognised.