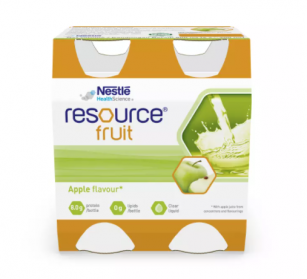 NESTLÉ Health Sciences has launched Resource Fruit Apple Flavour ready-to-drink (RTD) in Malaysia.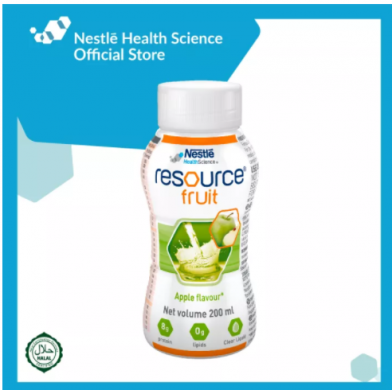 The new Resource Fruit 1.5kcal RTD comes in a smaller serving size of 200ml but with a higher calorie content of 300kcal per serving compared to the existing formula. The sugar content in the new formula has reduced by 31%. The qualityof protein in the new formula has improved, replacing the existing 100% whey isolate to 100% whey hydrolyzed. The new resource fruit 1.5kcal offers a freshing apple flavour which is a common and generally well-accepted fruity flavour.
Click here to purchase NESTLÉ Resource Fruit 1.5kcal (200ml) on NESTLÉ Health Sciences' official store on Lazada Malaysia.