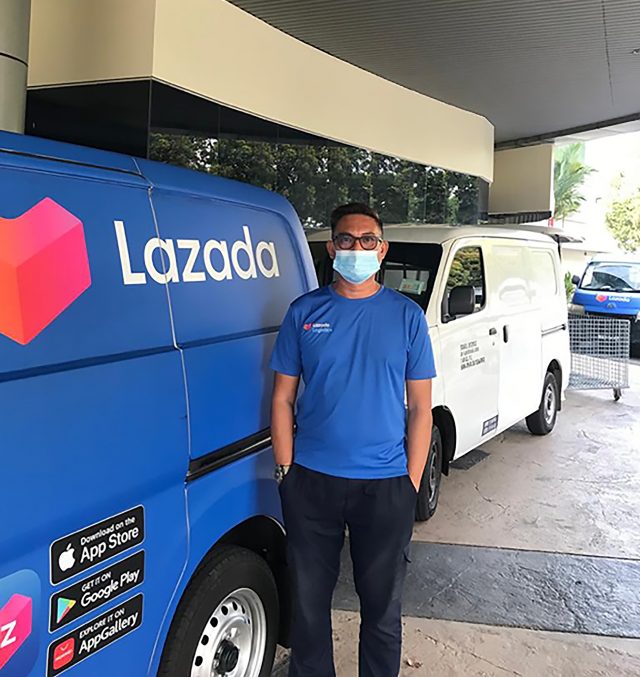 It is without a doubt that eCommerce has rapidly accelerated over the past year, especially so during the pandemic. Online shopping is now a lifestyle norm as Malaysians have become increasingly reliant on eCommerce platforms to purchase their daily necessities, such as groceries, electronics and more.
As a result, the rapid growth of the eCommerce industry has increased the demand for fast and reliable delivery, with buyers wanting to receive their purchases as soon as possible after placing their orders. To keep up with the increasing demand, logistics play a vital part in the eCommerce value chain, not only ensuring that customers have a high-quality online shopping experience, but also helping merchants in becoming more competitive as well.
While we often hear about our medical frontliners called out as heroes of the pandemic – and rightly so because they are in direct contact with patients, risking their lives to care and provide for the sick during this time, few are aware of the enormous impact and contribution that our delivery frontliners have made for the community, allowing us to remain at home and safe. The ones that go out every day facing the risks of the pandemic, rain or shine, to ensure that Malaysians obtain their daily essentials in a safe and secure manner during this crucial time are these individuals.
One such logistics frontliner is Shairul Rizal, a delivery driver who is always on the road delivering packages no matter the weather. Putting the safety of the nation before his own especially during the pandemic, the 47-year-old travels around six different areas to deliver hundreds of parcels each day to Malaysians eagerly waiting at home for their orders to arrive.
"My workday begins in the morning where a lorry brings in the first load of parcels scheduled for delivery until noon. Then at 1PM, a second lorry brings in the next wave of items to be delivered until 7PM," he explained. "During mega campaigns like the Lazada 9.9 Biggest Brands Sale, my time on the road can go beyond 12 hours due to the surge in orders during this period. Although that means working more than usual, I feel motivated and look forward to campaign periods as it means I get rewarded with more commission to treat my family!"
As a father of four, Shairul is very cautious when making his delivery rounds and does what he can to minimize contact with others. "To protect my family from the virus, I take the necessary precautions such as double masking and sanitizing my hands and vehicle frequently. I am thankful for the zero-contact delivery procedures rolled out when the pandemic hit along with the necessary health and safety protocols implemented at my workplace. I felt very relieved and am able to continue working with a peace of mind," he said.
Despite the risks and laborious nature of his job, Shairul enjoys the work as he feels like he is making a difference to the community. "While the pandemic has affected many people both financially and mentally, customers still feel excited when their parcels are delivered. I feel blessed that my job allows me to put a smile on their faces with each delivery," he added.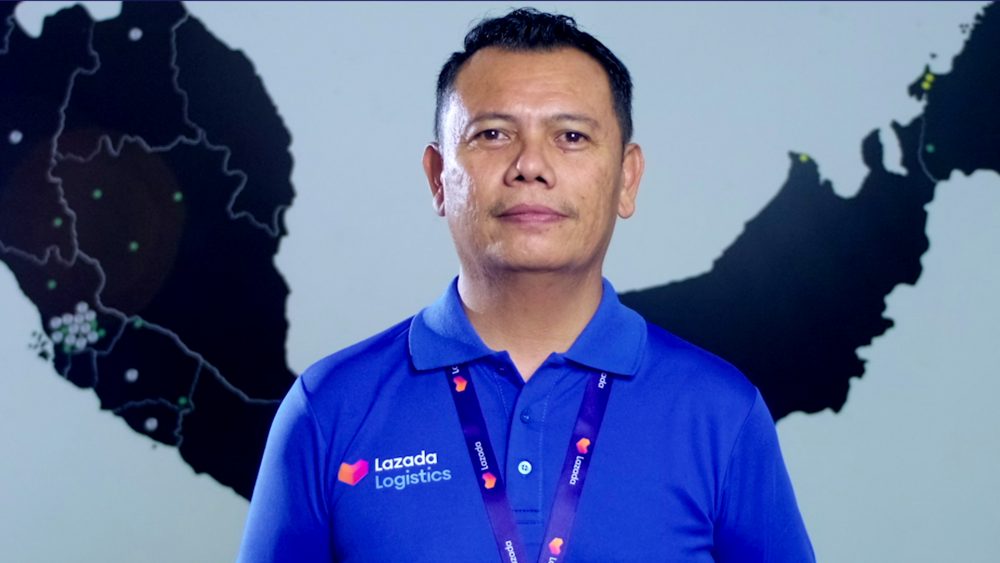 Another logistics frontliner, 47-year-old Azmi Othman, who is currently the Hub Manager at the biggest logistics hub in the country under Lazada Malaysia – the Petaling Jaya Hub, has worked in logistics for three decades and now manages a team of about 150 people. His role involves plenty of communication and planning to ensure that all operations at the hub run smoothly. "But my main job is to make sure my team can work safely, and customers can get their parcels securely," he said.
"There's no typical workday in this line of work. Every day is different," commented Azmi. Overseeing the entire logistics and delivery process at the hub from first-mile; which involves collecting the products from the sellers, to the sortation process and distribution of parcels to the team of riders and drivers, as well as customer service, Azmi normally wraps up his day between 9PM to 11PM, and occasionally returns home around 2AM during busy periods.
|
Even with his demanding work schedule, Azmi enjoys what he does and is an exemplary team leader who more than anything prioritises the growth and development of his team. "These people are my heart and soul and I really appreciate them as they perform their duties in the hot sun, heavy rain, and floods in order to deliver parcels safely into the customers' hands, with high level of professionalism. Hence, I do everything within my control to motivate and nurture my team as it brings me joy to see them reach their maximum potential and achieve their dreams."
Azmi is currently transitioning into his new role as Territory Manager, where he will be handling five hubs in Klang Valley, in addition to eight multi-functional hubs nationwide as part of a new project. In preparation, he has been travelling non-stop to different hubs across the country to meet and get to know the respective teams. While this meant possibly longer work hours and a heavier workload, he is excited and optimistic about what is to come. "I have always loved my job because I love the challenges that come with it. Hence, I look forward to walking into uncharted territory as new and exciting responsibilities await me."
While the pandemic is still ongoing, logistics frontliners continue to work tirelessly to ensure parcels are delivered to our doorsteps as we continue to stay safe and shop from home. It is important that companies such as Lazada are continuously enhancing the workplace and implementing necessary and strict safety protocols such as daily sanitation of the warehouses and hubs, along with contactless deliveries to provide protection and assurance to these dedicated frontliners during the pandemic. With their hard work and commitment, they truly are the unsung heroes of these unprecedented times.