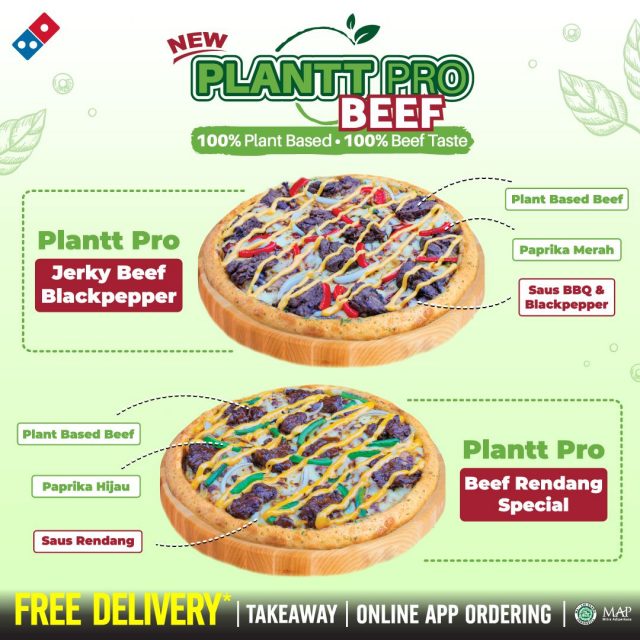 Domino's Pizza in Indonesia is going plant-based with the launch of Plantt Pro Beef Rendang Special and Plantt Pro Jerky Beef Blackpepper. The Beef Rendang Special with rendang sauce is a good example of plant-based localisation. This rendang pizza is topped with green bellpepper, cheddar cheese sauce and plant-based beefless shreds.
The plant-based beefless shreds were developed by Green Rebel Foods, which has emerged as the leading plant-based meat innovator in Indonesia supplying to leading brands like Starbucks.
Plantt Pro contains cheese from dairy and thus not suitable for vegans.