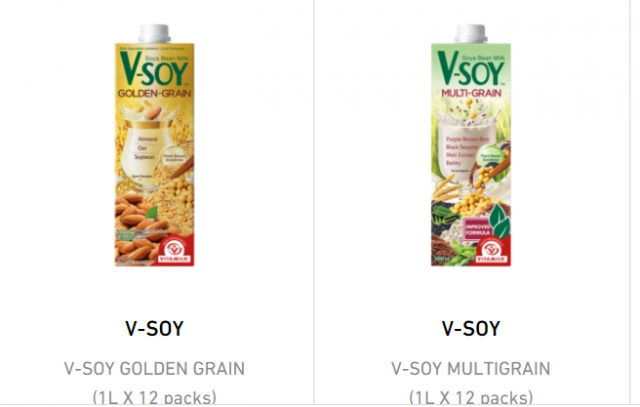 Asia Brewery (ABI) has introduced new soy milk products under the Vitamilk brand in the Philippines. ABI's revenues during the first half of 2021 were relatively flat due to lower volume of bottled water and soymilk, offset by higher volume from Cobra Energy Drink.
To stimulate consumer demand for Vitamilk, ABI has added Vitamilk premium soy milk V-Soy Golden Grain and V-Soy Multigrain priced at PHP 90 per pack.
To make soy milk a choice in the children's lunch box, ABI has also rolled out the new Vitamilk Champ (110ml), which is priced at PHP 11. Vitamilk Champ is said to be the smallest and cutest pack aimed at pre-schoolers. The soy milk is rich in B-vitamins and omega nutrients to help young children grow.
Vitamilk has maintained its leadership with a market share of 70% during the first half of 2021.