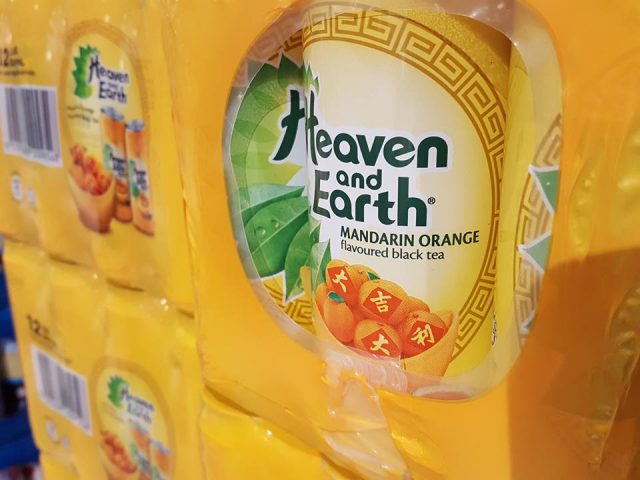 Coca-Cola Malaysia has unveiled three new beverages in the run up to 2018 Chinese New Year. We have hinted about the upcoming launch of Minute Maid Refresh Orange and Apple in a post in September 2017 but we were not sure about the packaging format. Now, it is clear, Minute Maid Refresh will be in a 300ml slim can.
Minute Maid Refresh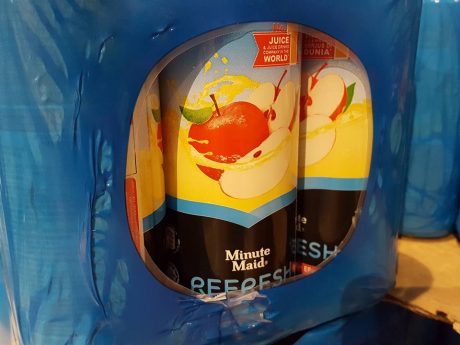 Minute Maid Refresh Apple Fruit Drink and Minute Maid Refresh Orange Fruit Drink come with the on-pack claim of being the number 1 juice and juice drink in the world. The tagline is "Share the refreshing goodness in every taste." The juice drinks are free from added preservatives.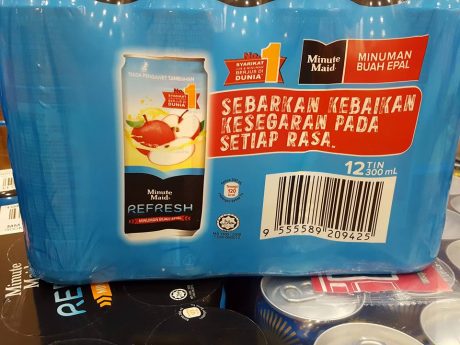 Minute Maid Refresh was previously only available in the foodservice channel dispensed through the beverage fountain and first appeared in Malaysia and Singapore around April 2016. Now, Minute Maid Refresh has become an option to the pulpy range.
Minute Maid Refresh Orange Juice Drink contains 6.7% orange juice from concentrate. It is sweetened with sucrose and high fructose corn syrup. The total sugar per 100ml serving is 9.3g.
Launched in Cambodia in mid-2017
The same Minute Maid Refresh in slim can debuted in Cambodia around May 2017 available in apple and grape with the same world's number 1 claim on the packaging.
Heaven & Earth Mandarin Orange
In addition to Minute Maid Refresh, Coca-Cola Malaysia has released Heaven & Earth RTD Mandarin Orange Flavoured Black Tea. Mandarin orange is a favourite flavour for limited-edition Chinese New Year offering. In early 2016, Tiger Radler Mandarin Orange hit the shelf in time for Chinese New Year.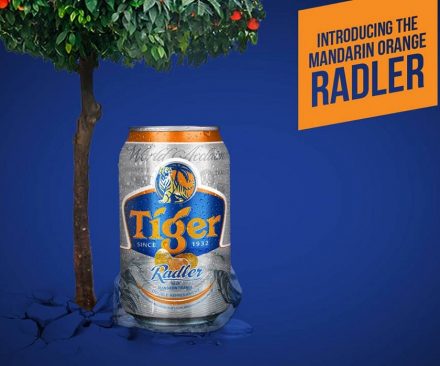 Now, Heaven & Earth RTD tea is offering mandarin orange and it is not sure if it is a limited-edition offering or it will become a permanent edition to the range. The Minute Maid Pulpy Mandarin  launched recently in Thailand is definitely a new permanent addition to the pulpy range.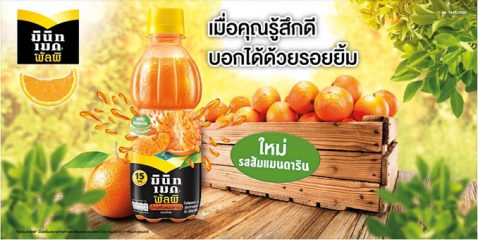 Smaller 300ml pack size
Both the Minute Maid Refresh and Heaven and Earth Mandarin Orange are in a 300ml slim can, which is 15ml smaller than the existing Heaven and Earth, which comes in a 315ml can. The smaller size is likely a demonstration of Coca-Cola's commitment to reduce the pack size to lower the intake of sugar. See the post here.