ABC Kogen Dairy, the relatively new joint venture between local food producer ABC Group and Japanese trading house Mitsui & Co, has launched Kin Bulgarian yogurt drink in Indonesia, making it the first Bulgarian yogurt in the country.
Longevity
The ambient drinking yoghurt made from A2 milk contains the yogurt strain Lactobacillus Bulgaricus. The consumption of Lactobacillus Bulgaricus has been linked to longevity of the Bulgarian people who have more people aged 100 years and older.
The highest concentration of centenarians in the world is said to be in the Rhodope Mountains in southern Bulgaria and the local residents claim Lactobacillus Bulgaricus as their secrety to longevity.
Taking cue from China's Bright Dairy 
ABC Kogen Dairy is not the first to tap the potential of Bulgarian yoghurt and its longevity claim. In fact, China's Bright Dairy first started introducing its ambient yogurt drink Momchilovtsi (莫斯利安) in early 2009. The product, the first ambient yogurt drink in China, was inspired by Momchilovtsi, a village in Rhodope Mountains, known for the longevity of its residents. Sales of Bright Dairy's Momchilovtsi reached RMB 6.72 billion (USD 1 billion) in 2016, up 14% year-on-year.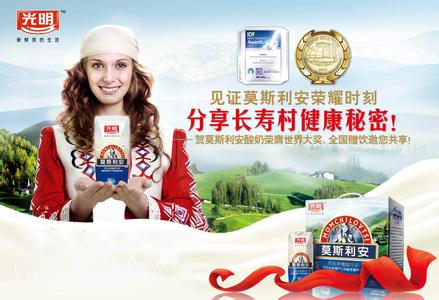 The difference is ABC Kogen Dairy uses fresh milk from A2 cows but both products are all about eating Bulgarian yogurt to live longer.
3 flavours
Kin Bulgarian yogurt drink is available in 3 flavours – original, orange and strawberry and comes in a 200ml plastic bottle. The drink is gluten free and halal. It is currently available in Java, Bali and Sumatra.
Kin Bulgarian yogurt drink can be bought online at Tokopedia.