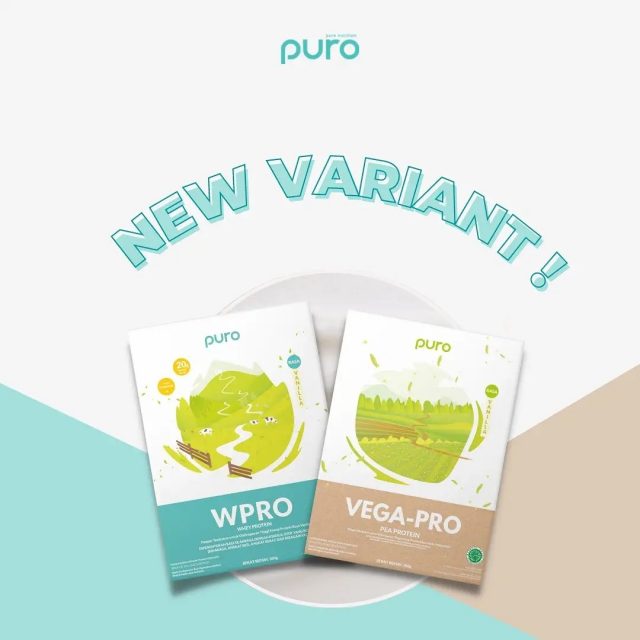 Indonesia's sport nutrition brand Puro Pure Nutrition has introduced WPRO Vanilla and VEGA-PRO Vanilla to deliver a more flavourful consumption experience. WPRO Vanilla contains 20g of protein, 4.33g of BCAA, scuralose and vitamin B6. The protein is said to be sourced from the finest European whey protein. The existing flavours are Choco Malt and Choco Mocha Eclair.
VEGA-PRO Vanilla, meanwhile, contains vegan pea protein isolate (87%), dietary fiber inulin, scuralose, vitamin B6 and 3.4g of BCAA. The drink provides 20g of plant-based protein and is vegan-friendly.
These high protein drinks target consumers who want to build their muscle strength.