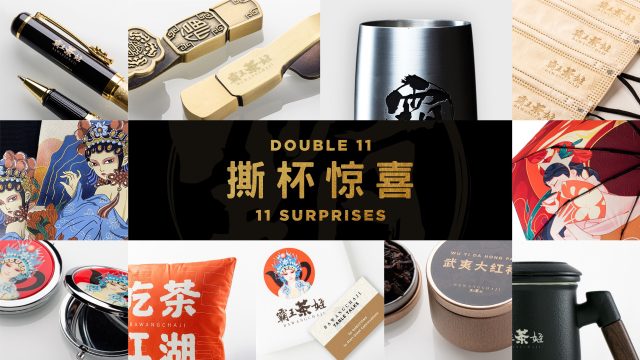 BaWangChaJi Celebrates Self Love With 11 Exclusive Merchandise This 11.11
PETALING JAYA, 9TH NOVEMBER 2021 –  Calling all BaWangChaJi fans out there! BaWangChaJi Malaysia wants to give you 11 tokens to celebrate self-love with a cup of Fresh Milk Tea series. The premium tea beverage brand has announced that they are holding a "DOUBLE 11, 11 SURPRISES" campaign on 11th November 2021 (double eleven). BaWangChaJi has specially personalised 11 different BaWangChaJi exclusive merchandise for this Double 11, 11 Surprises campaign to show appreciation to all loyal fans who have shown love and support to BaWangChaJi since the beginning.
"It gives us great pleasure to announce our nationwide Double 11, 11 Surprises campaign this year in conjunction with Singles' Day. We believe that happiness knows no bounds, even in singlehood. Being single has limitless perks, the freedom and excitement it gives, it is also when self-love is truly emphasised. Last year, we carried out our Self Love campaign in collaboration with 11 different brands, but this year we are making it more personal and unique by sending love through 11 of our very own exclusive personalised BaWangChaJi merchandise to all our fans out there. Let's all raise the Big Big Cup,  cheering to the pleasure of self-love on this Singles' Day!" said Jack Chong, CEO of BaWangChaJi Malaysia.

To join the campaign, tea lovers would just have to purchase a cup  from  BaWangChaJi Fresh Milk Tea Series which is served in their iconic Big Big Cup.
Make your way down to a BaWangChaJi outlet near you and cultivate self-love by pampering yourself with a cup of Fresh Milk Tea and win yourself an exclusive limited edition merchandise, courtesy of BaWangChaJi Malaysia. Bear in mind that everyone who visits the outlets are required to wear a face mask and follow the Standard Operating Procedures (SOP) as you enjoy your favourite tea.
The campaign will be held only on 11 November 2021 at all 26 BaWangChaJi outlets across Malaysia through dine-in and takeaway. You may locate all BaWangChaJi's outlets here. Malaysians can also participate in the campaign by purchasing the Fresh Milk Tea series online and getting them delivered to your homes through our various delivery partners.
To find out more about BaWangChaJi Malaysia's events and promotions, do follow their Facebook page as well as Instagram at @bawangchaji_my.