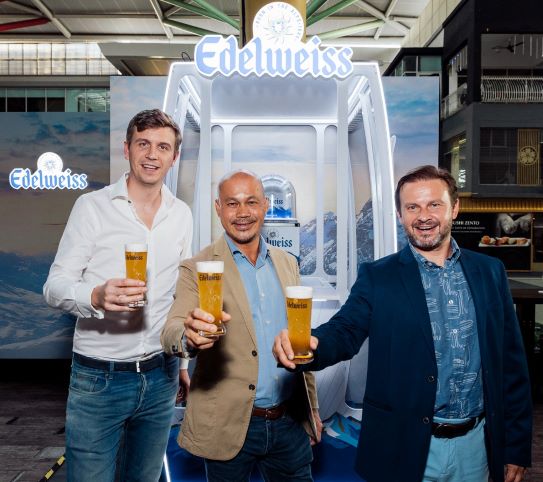 Edelweiss elevates fans' drinking experience by bringing numerous pop-up bars to outlets across the Klang Valley, Penang and Johor regions
KUALA LUMPUR, 1st December 2021: Edelweiss, the premium wheat beer born in the Alps, has embarked on its #FeelTheAps journey to inspire fans to actively seek new discoveries and fresh outlooks in their lives and cities. As Edelweiss influencers share how they rediscover their cities with new adventures, fans too are hopping on the bandwagon for a chance to score attractive prizes.
While the hashtag #FeelTheAlps is gaining traction with fans taking their brand-new discoveries and adventures with Edelweiss to social media, Edelweiss continues to bring refreshing experiences for Malaysians. Fans can expect to experience the refreshing spirit of Edelweiss when they visit their favourite locals in the coming months with the exclusive Edelweiss pop-up bars activated at selected outlets across the Klang Valley, Penang and Johor regions.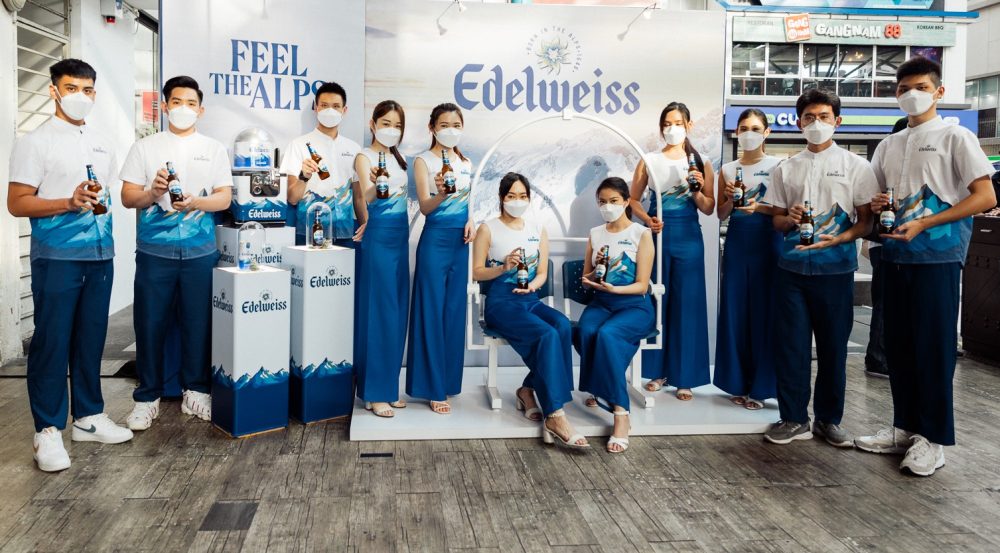 The launch event of the pop-up bars featured various activities to bring guests' experience to greater heights. As guests immersed themselves in the refreshing atmosphere of the outlet, they were also served with food that perfectly accompanied their ice-cold Edelweiss. Guests were able to understand the Edelweiss brand better while tapping their own ice-cold Edelweiss from the exclusive Blade Machine. They learned about the all-natural ingredients and the blend of fresh mountain herbs that make Edelweiss as distinctive as it is, all while immersing themselves in the #FeelTheAlps experience with the fresh finish and subtle, fruity aftertaste.
To top it off, guests got to evoke their playful side with the exciting claw machine game to score exclusive prizes such as free stays in Genting Highlands, food and beverage vouchers, at-home Blade Machine experience, and various other Edelweiss merchandise.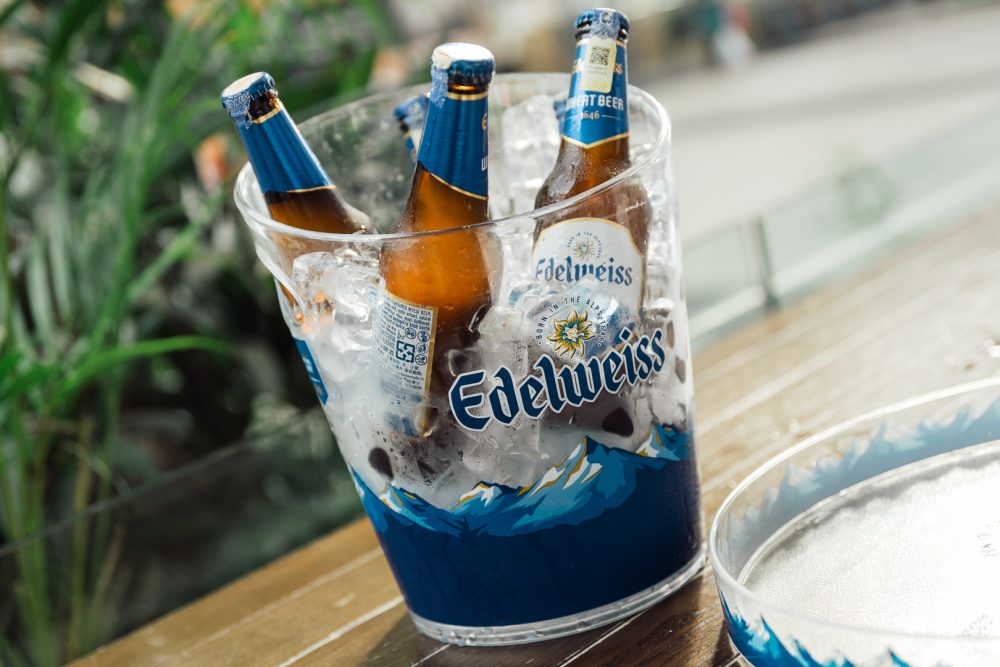 In the coming months, fans can expect to see Instagram-worthy Edelweiss features at their favourite pubs with the activation of the pop-up bars. While fans get to take pictures at the unique Edelweiss cable car photo booth and share their #FeelTheAlps experience on social media, they will also get to taste ice-cold Edelweiss served from the pop-up bars.
"Edelweiss wants to inspire its fans to explore new adventures and experiences, and our aim is to provide different drinking experiences to our drinkers. As such, the pop-up bars are activated at selected outlets across major cities to bring our fans' experiences to greater altitudes with every sip of Edelweiss. We are also all geared up to take fans' experiences to a whole new level with the recent launch of the Edelweiss flagship outlet in Genting Highlands," said Pablo Chabot, Marketing Director of HEINEKEN Malaysia.
For those who want to experience the #FeelTheAlps atmosphere, they can do so not only at the various pop-up bars activated in their cities, but also at the recently launched flagship outlet in Genting Highlands, called The Alps bar. Updates on the pop-up bars can be found on Edelweiss' Facebook and Instagram pages.
There are also many other ways fans can score exclusive Edelweiss merchandise when they purchase Edelweiss products. They can visit the social media pages at facebook.com/edelweissbeer.my and instagram.com/edelweissbeer.my/ to stay updated, or even check out http://www.drinkies.my for more information about the ongoing promotions.
Edelweiss and all related promotions and activations are for non-Muslims aged 21 and above only. Enjoy responsibly. Do not drink and drive.