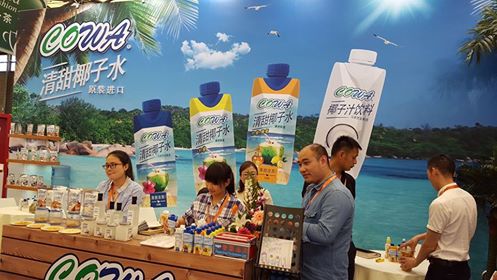 Malaysia's coconut water pioneer Linaco Group of Companies showcased its Cowa coconut water and virgin coconut oil at the recently concluded SIAL China 2017 (17-19 May 2017). In 2014, Linaco was the first company in Malaysia to launch the locally-packed natural coconut water in TetraPak Prisma Aseptic packaging.
Launched three products in 2017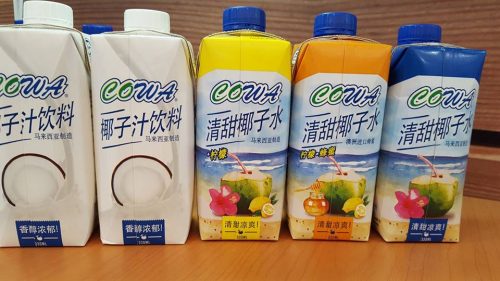 In China, Linaco made available three new products in 2017 – coconut milk drink, lemon flavoured coconut water and lemon + honey flavoured coconut water. The company said the two most popular Cowa products in China are the original coconut water and the coconut milk drink. Coconut milk drink has a long history in China and is the key product category before the arrival of coconut water popularised by Vita Coco.
Cowa coconut-based beverages are available in tier one cities such as Beijing, Shanghai and Chengdu as well as in lower tier cities like Hangzhou, Ningbo and Chongqing. The local distributor is Nanjing Sichafu International Trading Co., Ltd. (南京思查福国际贸易有限公司)
Robocar Poli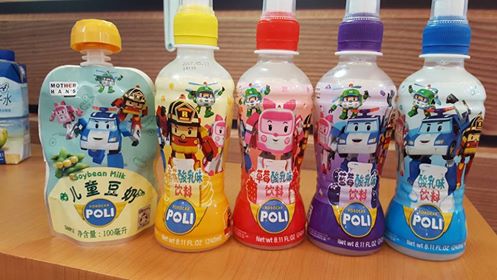 In China, the company also has the right to sell beverages featuring Robocar Poli, a South Korean animated children's television series created by RoiVisual. The beverages under the Robocar Poli series include soybean milk and yoghurt drink targeted at children.
*All the images were taken by the author