Linaco Group, the largest and most integrated coconut manufacturer in Malaysia, has released two new convenient products for home cooks at Food & Hotel Malaysia (FHM) 2023.
One of the new products is Claypot Ipoh Salted Baked Chicken, which is a claypot cooking mix that contains all the ingredients to make the popular salted baked chicken dish. All you need to prepare is one whole chicken, approximately 1kg. The plastic wrapper and aluminum foil are included inside the pack.
To use the claypot cooking mix, simply apply 2.5g of the mix to the chicken evenly and leave it to marinate overnight or for at least 2 hours. Then, wrap the chicken in plastic wrapper, followed by aluminum foil, and bake it in a preheated oven at 200°C for about 1 hour, or until fully cooked. You can also steam the chicken for 1 hour at low heat.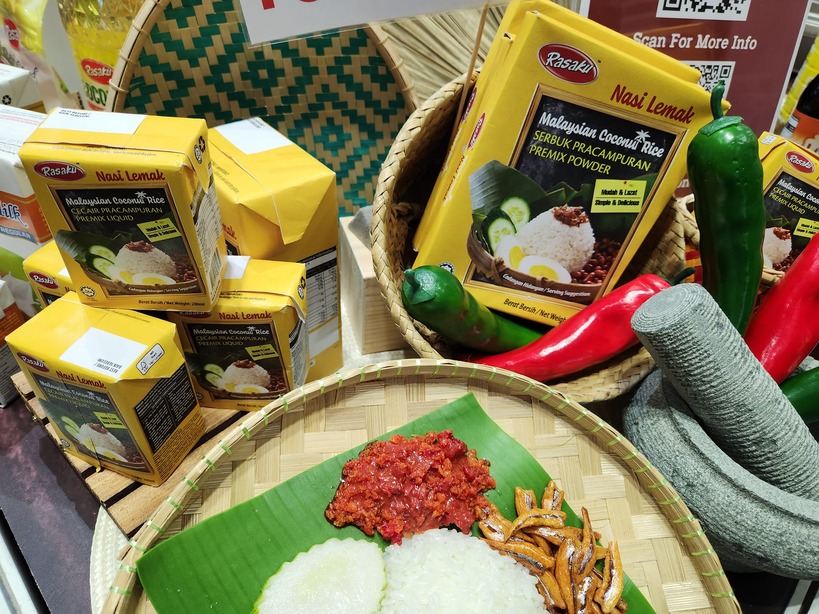 The company has unveiled Rasaku Malaysian Coconut Rice Premix Liquid (200ml), a new product that makes it easy to cook fragrant nasi lemak rice. The Rasaku Malaysian Coconut Rice Premix Liquid contains coconut milk (96%), salt, ginger extract and pandan flavour.
All you need to do is wash 250g of rice, add 390ml of water and 1 pack of 200ml of premix to the rice cooker and cook. Once the rice is cooked, fluff it gently and wait 5-10 minutes for the premix to be absorbed fully. Then, scoop out the nasi lemak and serve.