Tippling Club, the award-winning bar, now features Telmont Réserve Brut in each of the Champagne Cocktails on its new menu, A Guide to Modern Drinking, Volume II, and two classic rotating cocktails that will be updated monthly. A subtle marriage of three grape varieties and a blend of seven distinct years, Réserve Brut is beautifully balanced, a perfect harmony of richness, fruitiness and freshness to enjoy on its own or in cocktails.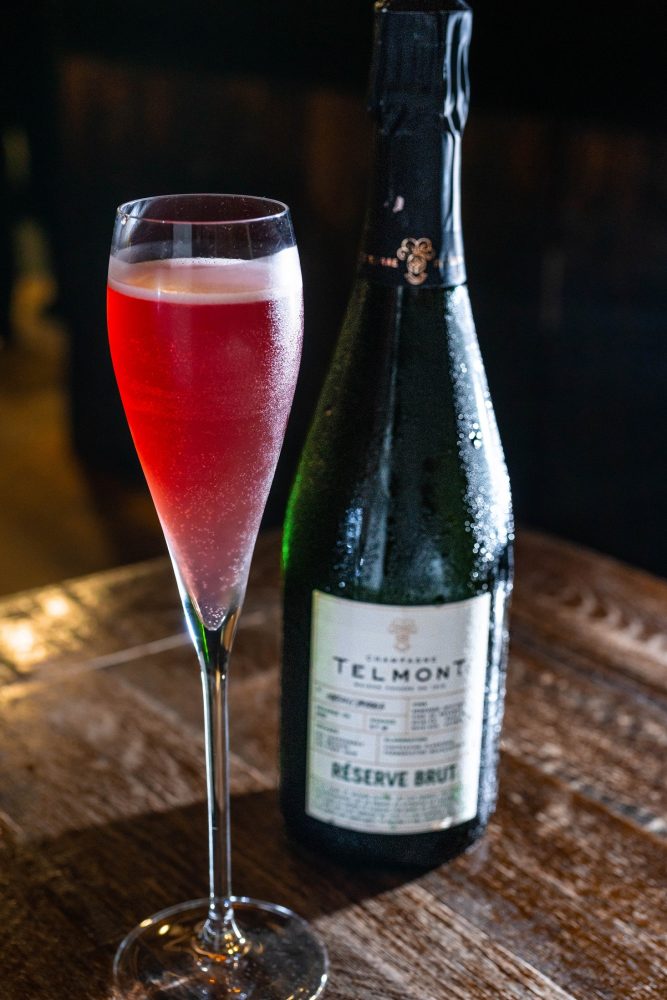 Highlights from the menu are the Ad Parnassum with Telmont Réserve Brut, black lime and blackcurrant (S$22++) and Ciphers & Constellations with Telmont Réserve Brut, dill, calvados, sudachi, and sherbet (S$22++). Embrace the festive hedonism and get a delicious sip of the season with two holiday cocktails; Christmas Ritz, a warming mix of Telmont Réserve Brut, cognac, Cointreau, maraschino, lemon, orange zest for garnish; and Candy Cane Christmas, with Telmont Réserve Brut, port, peach, Brazilian cachaça, and lemon, available at S$26++ each.
Tippling Club is also the only venue in Singapore offering Telmont Vinothèque 2012, which is available by the bottle and poured as part of the restaurant's tasting menu pairings.