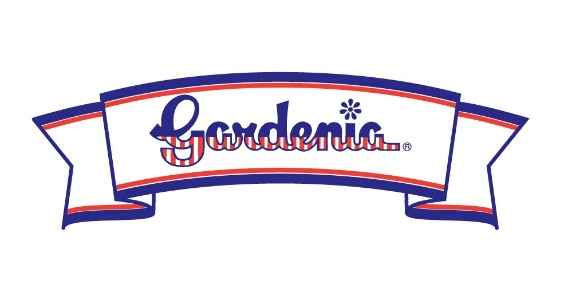 Shah Alam, 7 December 2021 – No one could have prepared us for the whirlwind of change over the last two years. Between the frequently changing SOPs and a virus that does not stop mutating, we've been kept on our toes constantly. But humans are resilient, we are wired to adapt. And we have done exactly that; we've learned and evolved. It may not seem like much, especially if most of our time was spent working from home and ordering in, but let's take a step back and look at the bigger picture and all we've accomplished.
A new conversation about mental health
Mental health has always been a hush-hush topic, particularly in Asian cultures. In fact, some still believe it to be "all in the head".  But when the Ministry of Health Malaysia [via its psychosocial support hotline] receives distress calls, 85.5 per cent of which were related to mental health issues, the topic of mental illness needs to emerge from its taboo status. And it has.
It seems that political leaders too are acknowledging mental health and social well-being as a fundamental foundation for society to thrive. In conjunction with World Suicide Prevention Day 2021 on the 10th of September, Health Director-General, Tan Sri Dr Noor Hisham Abdullah, spoke about the need to remove the stigma against people with mental illness.
In addition to addressing mental health issues, we are also instilling a greater sense of empathy. For instance, business leaders are more understanding and flexible towards working parents who are navigating through these uncertain times. It goes without saying, the pandemic is cultivating higher emotional intelligence in our society.
If you are feeling lonely, in distress or having suicidal thoughts, please do not hesitate to call Befrienders which offers confidential emotional support, 24 hours a day. You can contact Befrienders via their phone hotline at 03-7956 8145. For Covid-19 psychosocial support, call 03-2935 9935. You can also choose to reach out to WhatsApp Talian Kasih at 019-2615 999, or the Mental Illness Awareness and Support Association (MIASA) at 1-800-820066 (24/7), or Office: 03-7932 1409.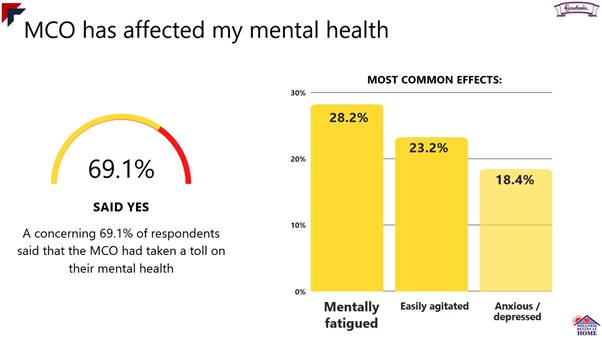 Bridging the digital gap
Remember when parents asked for children's help with IT related issues? As a result of mandatory work-from-home, these same parents are now equipped with their own laptops and a much better understanding of digital lingo. Although some may argue that they have too much access to the internet (Yes, we're looking at you serial messengers who mass forward articles without verifying if the facts are from official sources).
The digital gap is still an issue that exists, but the pandemic has given us the opportunity to encourage the digital stragglers to make that leap. In a world which we continue to evolve digitally, everyone needs to have basic knowledge of today's technology in order to keep up and keep in contact with loved ones; and the pandemic has given us that. While the pandemic kept many of us apart from loved ones physically, we learned new ways of connecting digitally, and in some cases more frequently than ever before, ultimately adapting to a whole new way of living.
Think: work from home. The idea of remote work in a corporate setting was unheard of.  You either worked eight hours in the office or you were a freelancer. But the pandemic forced us to work from home. What else could companies do? They had to adapt to this change by educating employees and providing them with the tools to work from home. It was a bumpy ride at first, but everyone has got the hang of it now. Many corporates have indicated that 'hybrid' working is now here to stay.
Once the domain of Millennials and Gen Z, online shopping was pushed into mainstream during the pandemic. Malaysians have become much more comfortable shopping online to minimise contact, save travel time and for sheer convenience, and this trend will continue post-pandemic. In fact, consumers today can do all their errands digitally – groceries, finances, you name it; and this is forcing a lot of businesses to adapt to these new norms too.
Hobbies turned Lifelong careers
"It started off as a hobby." This is the case for most start-ups or side hustles. During the pandemic, people had more time to explore new hobbies. According to the Gardenia 'Wellness Begins at Home' Survey, one of the top three skills respondents picked up during the MCO was cooking and baking. Here, it is important to acknowledge and appreciate the role of the local media who generously amplified visibility for small businesses under movements like #sapotlokal. Thanks to the shareability of news on digital platforms, the news generated by the media helped these entrepreneurs put food on the table for their families and not to mention, for the rest of us, satisfying the cravings of our inner foodie.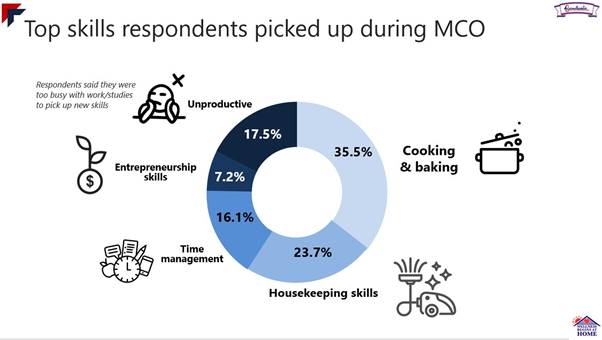 Laughter is the best medicine, they say. So last year, during the first week of MCO 1.0, Facebook account, 'Masak Apa Tak Jadi Hari Ni Official' started sharing her failed cooking efforts in an attempt to cheer people up. In just 10 days this Facebook account gained over a million followers, with many sharing their own cooking disasters.
While Norlaila Dollah-Ahmed, owner of 'Masak Apa Tak Jadi Hari Ni Official', created the account just for laughs, others decided to turn their hobbies into small businesses. There's been a surge in home-run bakeries and food businesses to cater for the ever-increasing demands since the lockdown.
Finding alternatives
While Covid-19 has resulted in many small- and medium-scale enterprises (SMEs) shutting down, some have come back even stronger. More and more Malaysians are finding alternatives to approach their businesses. Entrepreneurs turned to social media to sell accessories, preloved clothes, home-cooked foods, hand-crafted items, and a plethora of other things.
People found that starting their businesses in this way helped gauge their success at a low cost. There was not a need to pay for overheads like commercial rent or utilities as most of these businesses started off in their own homes.
Being avid users of smartphones, most of these entrepreneurs simply had to tap into their social media skills to sell their products. People created accounts on Facebook, Instagram and even TikTok to talk about their products. It reached customers at a lower cost than brick-and-mortar outlets.
Gardenia KL continues to stand in support of the nation as it recovers from the COVID-19 pandemic.  In conjunction with World Mental Health week 2021, findings from the Gardenia 'Wellness Begins at Home' Survey were discussed over a live forum hosted on @GardeniaKL's Facebook with celebrity mental health activist and Patron of MIASA, Che Puan Sarimah Ibrahim; mental health activist and MIASA President, Anita Abu Bakar; and Gardenia KL, Corporate Affairs and Public Relations General Manager, Hazlinah Harun. The discussion covered the impact of the pandemic on Malaysians, tips for a healthier lifestyle and many more.
If you missed it, don't worry! You can still watch the discussion on Gardenia KL's Facebook page: https://fb.watch/8Lrd_rysnb/