Collaboration with Plantonic seeks community participation to make it a unique celebration with a difference!
KUALA LUMPUR, 10 December 2021 – It's that most wonderful time of year again when beautifully adorned trees, festive decorations, glistening lights, joyful carols, and delicious treats come together for a season quite unlike any other. Truly, it's beginning to look a lot like Christmas at The LINC KL as it pulls out all stops to make this a season to remember.
But more than that, visitors to what is arguably KL's trendiest retail, dining and lifestyle hub have the unique opportunity to not only celebrate, but also participate as an integral part of the festivities with a marked difference.
True to its nature-inspired design and philosophy, The LINC KL has initiated "A Green Christmas", through a special collaboration with Plantonic – which gained noteworthy acclaim in Malaysia recently with the world's first 4-in-1 plant-fertilising tonic. The elixir is designed to be a non-toxic fertiliser and soil revitaliser, which also serves as a natural pest repellent, while preventing fungal infections, and boosting plant immunity, all with one product, using all-natural ingredients.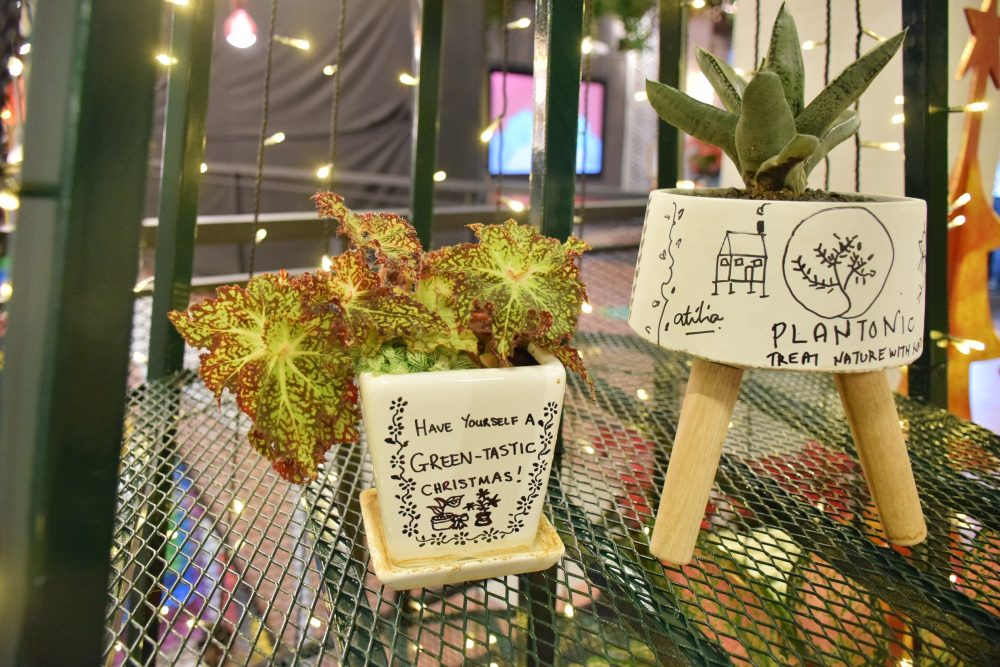 The collaborative initiative – which runs from 9th December to 31st December – will put an atypical local spin on the traditional Christmas tree, by encouraging members of the community and the public at large, to bring their best decorated or designed potted plant to The LINC KL which they believe best embodies the spirit of Christmas. These plants will collectively make up The LINC KL's unique "Christmas tree", which will be displayed for all to see throughout the duration of the initiative at Level 2 of the mall (next to De.Wan by Chef Wan).
After putting their plant up for display, participants will be required to snap a digital photo of their green pride and joy, before uploading it on their social media accounts (with their profiles set to "public") with the hashtag #LINCxPlantonicChristmas. It's really that simple to participate.
At the end of the initiative, the best potted plant will be selected by a panel of judges, before being revealed. The winner will receive a year's supply of Plantonic, to last them all through 2022 towards their efforts in making this world a greener place.
Best of all, there is no prerequisite to participate in this truly one-of-a-kind initiative and participants are allowed to submit as many entries (plants) as they wish!
"This is a truly unique initiative which we believe will provide a rather different and uniquely Malaysian spin on the traditional Christmas tree. We are thankful for The LINC KL, for not only embarking on this initiative with us, but also for their shared value in promoting sustainability in our day-to-day lives. Very often, just that first small step can make a great impact, and this initiative is a flourishing example of that," said Eric Tan, CEO & Founder of Plantonic.
"We truly hope that this initiative will resonate well with Malaysians from all walks of life. Lately, we have seen a growing trend where a growing number of Malaysians – even from the younger generation – are being more environmentally conscious, opting for more natural or plant-based products which produce less waste while reducing their carbon footprint in their daily lives. So, we hope this initiative will in its unique way, inspire the community to live out their 'green' lifestyle, not only this Christmas, but all throughout the year," he added.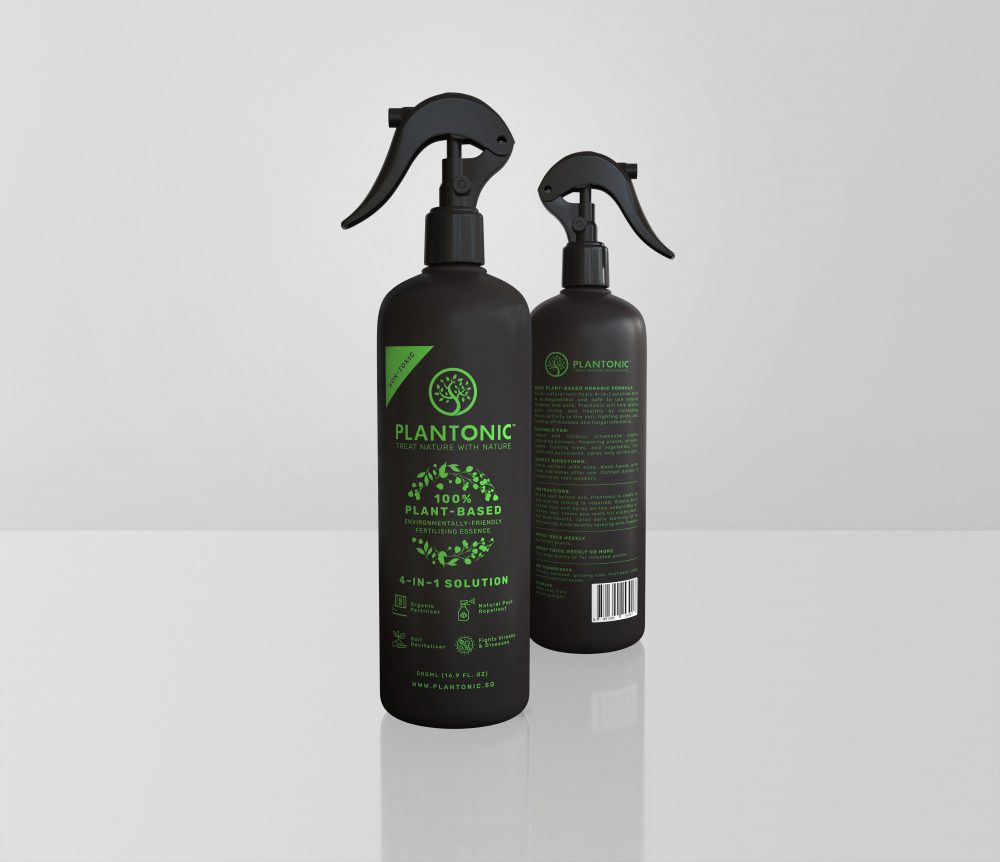 True to its mantra of "Treating Nature With Nature", Plantonic uses only plant-based ingredients, namely shilajit, seaweed, ginseng root, fruit peel, seed extract and tea leaves. Together, they aid plant nourishment and development, doing away with use of toxic chemicals found in typical fertiliser products. This makes it safe for edible greens, as well as use around children and pets.
A boon for budding and experienced indoor plant-growers alike, Plantonic is the brainchild of Tan, an entrepreneur and plant enthusiast himself. His inspiration came after garnering deep insights and knowledge from farmers in several countries including Vietnam, Thailand, Indonesia, China and Romania. Through his observations and discussions with them, he learnt that many had their own secret formulas for keeping crops healthy, passed down from generation to generation.
Packaged in a handy spray bottle, Plantonic – which is available online through its official stores on Shopee (www.shopee.com.my/plantonic.os), Lazada (www.lazada.com.my/shop/plantonic) and JOCOM (www.jocom.my) – is a convenient way of ensuring plants receive all necessary nutrients to grow well. With a healthy spritz once a week for smaller houseplants, and twice a week for larger ones, the product gives users a hassle-free method of tending to their plants.
In many ways, Plantonic and The LINC KL truly share a lot of common values, particularly with regards to the environment and sustainability.  The LINC KL sets itself apart from other developments through its unique design and commitment to sustainable practices and the community.
Walking into its premises, one cannot help but feel mesmerised by its rustic charm inspired by the concept of nature. Raw concrete walls, black steel fittings and herringbone brick flooring create a warm and relaxed atmosphere while vertical glass panels are paired with classic red bricks render a classic retro feel. The result is an urban retreat which quite literally offers a breath of fresh air amidst the vicinity's surrounding skyscrapers.
This is owed particularly to The LINC KL's pioneering biophilic design, heightening human interaction with the outdoors. The design and construction of The LINC KL painstaking consideration of its natural environment, preserving seven decades-old tropical trees on the original site, including a monumental Bodhi tree flourishing at the heart of the building. This is further complemented by a series of nature-inspired murals as well as art installations.
Located at the intersection of Jalan Tun Razak and Jalan Ampang in Kuala Lumpur's city centre, The LINC KL features more than 130,000 square feet of retail space, and is "home" to a number of established retail, lifestyle and dining outlets, including De.Wan by Chef Wan, Bo Dining, Shu Xiang Lou, Passion Fit, The Artisan Haus, Hauntu by Breakout, Ben's Independent Grocer and Trinity Kids, among others.
For more details, visit www.plantonic.sg or www.thelinckl.com.my.
About Plantonic
Plantonic specialises in creating revolutionary household products that are crafted from natural and non-toxic ingredients. Founded in 2019, the Singapore-based brand's mission is to "Treat Nature, With Nature", with its products taking inspiration from nature itself. Plantonic aims to offer   consumers in the Asian region greater choice in environmentally-friendly products that are both safe and sustainable. Its signature product, also dubbed Plantonic, is a 4-in-1 plant-based fertiliser that nourishes plants while preventing common pests and diseases — the world's first product of its kind. Plantonic is a registered trademark under Plantonic Singapore Pte Ltd, a Singaporean organisation that develops, markets, and sells horticulture and personal care products across the Asian region. To find out more about Plantonic's healing approach to nature, go to www.plantonic.sg