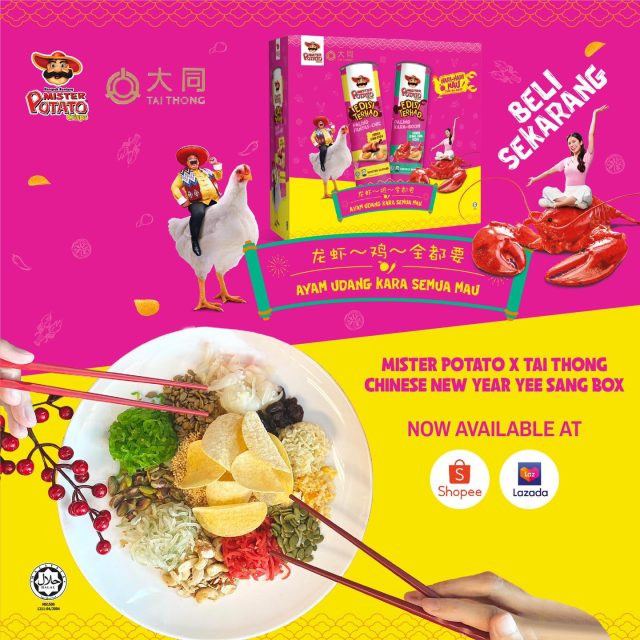 Mister Potato has teamed up with Tai Thong restaurant to launch a Chinese New Year Yee Sang Box. Priced at RM 55 per box, it contains the following items:
1 set of Tai Thong Yee Sang
1 x Mister Potato Orange Chicken 150g
1 x Mister Potato Spicy Lobster 150g
Both Mister Potato Orange Chicken and Spicy Lobster are limited edition flavours for the 2022 Chinese New Year. The collaboration allows consumers to enjoy their Yee Sang differently with Mister Potato Crisps in 2022.