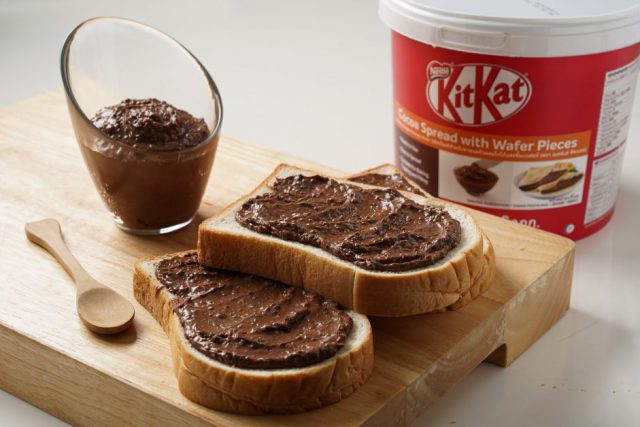 Wednesday 12 January 2022 – When talking about catchy slogans, the classic "Have a break, have a KitKat" immediately comes to many people's minds. Since 1935, KitKat has become the world's number 1 chocolate brand that has captured hearts across generations.
Throughout the past 85 years, KitKat has continued to create fun and pass on happiness to consumers on all occasions. In the past year, there has been a growing trend to cooperate among brands, especially in the restaurant business, with the aim to offer diversified menus that are unique and distinctive in order to attract the interest of consumers.
With this in mind, KitKat aims to expand happiness and extend flavor to the food and beverage business by launching the Made with KitKat professional product line, offering various types of base ingredients to create tasty new menus and adding unique yet familiar flavors in the style of KitKat, allowing for convenience while adding value and providing opportunities for mutual business growth.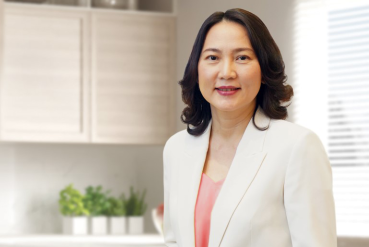 Ms. Cruawan Varunpaichit, Business Executive Officer – Food and Nestle Professional, Nestle Indochina, said "KitKat is the world's number one chocolate brand that has been around for nearly 100 years. KitKat has managed to capture the hearts of chocolate and confectionary lovers both in Thailand and throughout the world with its unique taste and distinctive texture, with a 12% market share in Thailand.
In the past year, we have envisioned the opportunity for KitKat to expand business into areas that enable KitKat to be more than just a chocolate bar. Through Made with KitKat, the aim is to add flavor to each menu by targeting the B2B food business, which will expand the consumer base while innovating new business ideas.
We recognize the trend for co-branding, which adds value while also expands business opportunities. We have therefore joined hands with well-known restaurant franchises such as Burger King, Gram, Krispy Kreme, Coffee Arigato, Cafe Amazon, and most recently Pang Siam, which launched the "Traditional KitKat-based Cake" in convenience stores and has been met with an unexpectedly positive response.
Made with KitKat not only adds flavor and distinctiveness to the restaurant's menus to attract customers, but the familiarity that consumers have in KitKat's classic taste enables the creation of new tasty menus that makes everyone want to try. As a prime example, Pang Siam's Traditional KitKat-based Cake has generated sales that are 65% beyond expectation within the first month of the product's launch.
Furthermore, during the beginning of this new year, we aim to create fun and pass on happiness by offering new experiences through unique menus in cooperation with quality brands, most recently with Pang Siam, by launching products via 7-11. We also provide support for interested brands, including giving out advice through an expert team of chefs." Ms. Cruawan adds.
Made with KitKat offers 4 products that can be used as base ingredients, as follows:
KitKat Spread, the spread of the chocolate that everyone is familiar with, mixed with wafers to maintain the crispy texture in the style of KitKat
KitKat Big Chunk Mix-in, crushed bits from the chocolate bar for sprinkling, adding flavor to every menu
KitKat 2 Finger Unwrap, unique bite-sized chunks that aren't packed separately, helping to reduce global warning as well as increase convenience
KitKat Bites Mix-in, savory chocolate balls that are just the right size for decorating dessert dishes
If you are interested in partnering with Made with KitKat, please contact Nestle Professional for further information at:
Website: https://www.nestleprofessional.co.th/
Facebook: https://www.facebook.com/NestleProfessionalThailand/
YouTube: https://www.youtube.com/c/NestleProfessionalThailand