San Yang Enterprise Sdn Bhd, the maker of VegeWorld mock meat, has recently showcased its latest plant-based meat products at Tastefully Food Expo. The new plant-based meat Ultimeat is a plant-based chicken style patty made primarily from soy.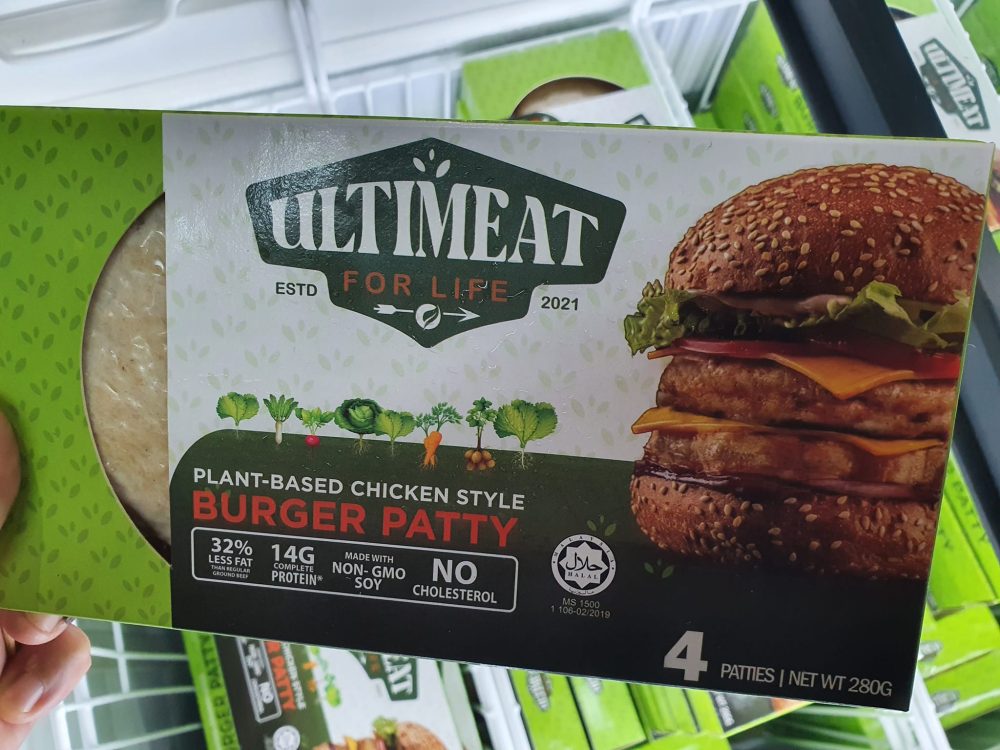 The ingredients are textured soy protein, isolated soy protein, filtered water, refined palm oil, stabiliser, sugar, spices, yeast extract etc. Ultimeat is free from cholesterol, made from non-GMO soy, has 14g of complete protein and 32% less fat than regular ground beef.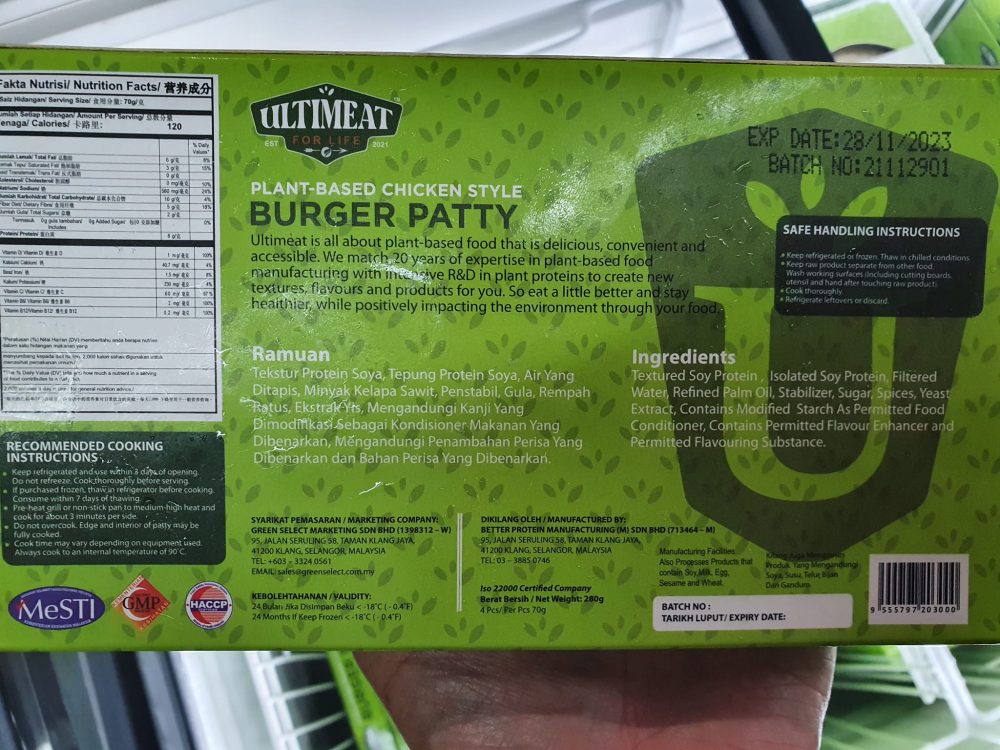 Similar to most plant-based meat products in the local market, Ultimeat has to be kept frozen. Ultimeat is also certified halal by JAKIM.
The company has a strong credential from its existing traditional mock meat business, which can help it to further cultivate consumers for its latest plant-based meat venture. San Yang is also in a much better position finacially compared with other plant-based meat ventures, which rely solely on plant-based meat as their key source of revenue.