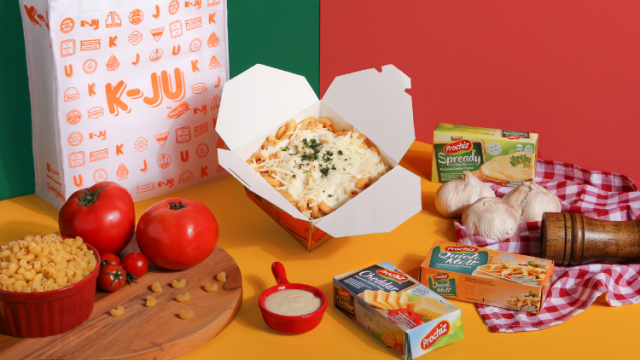 Indonesian cheese manufacturer Prochiz (PT Mulia Boga Raya) has launched K-JU by Prochiz as a foodservice offering in partnership with Yummykitchen. Yummykitchen is a cloud kitchen operator in Indonesia.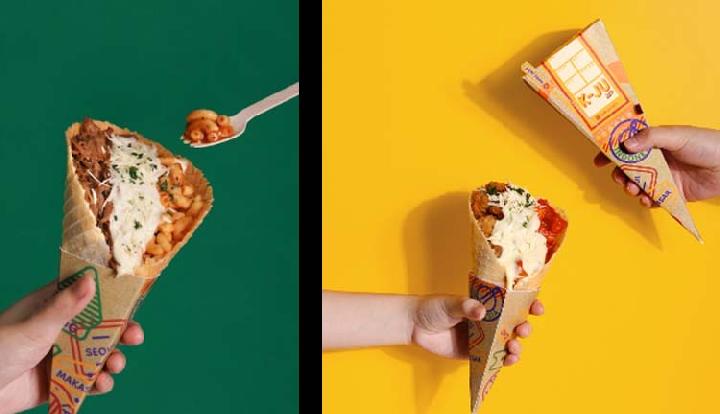 The new menu items are based on cheese including both food and drinks. The items include K-JU Yummy Beef BBQ Waffle Cone, K-JU Chick Mushroom Waffle Cone, K-JU Korean Chicken Waffle Cone, K-JU Rich Rendang Waffle Cone, K-JU Macaroni Brulee and K-Ju Spaghetti Ayam Mercon as well as K-JU Cheesy Chocolate and K-JU Cheesy Mango.
K-JU by Prochiz is available at 12 Yummykitchen locations in JABODETABEK and will be available at one location in Bandung soon.
By collaborating with the cloud kitchen provider, Prochiz hopes to make cheese as part of the daily diet of Indonesians. We feel that Prochiz is actively tapping into new avenues beyond the traditional foodservice or even mompreneurs to promote greater usage of cheese.
Prochiz is not the only partner of Yummykitchen. In fact, the concept has attracted the participation from other food players including Ajinomoto.