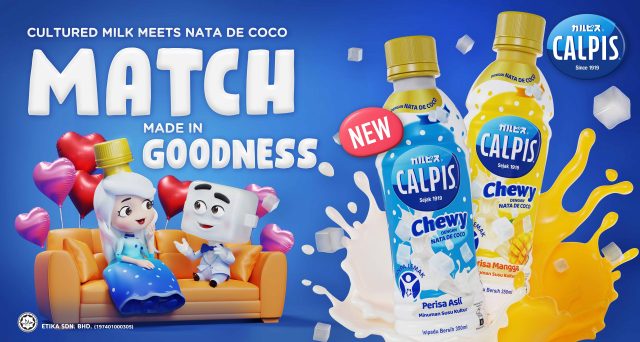 Calpis Chewy is set to thrill consumers with heartwarming romantic comedy in conjunction with Valentine's Day
KUALA LUMPUR, 7 February 2022 – Giving cultured milk drinks a whole new twist, Calpis, Japan's first cultured milk drink has introduced its new Calpis Chewy range with nata de coco bits, offering consumers the ultimate consumption satisfaction. Bringing the best of both worlds, Calpis Chewy's exquisite combination of tangy cultured milk and chewy surprises is not only good for your gut but it is also very enjoyable, making the product essentially a match made in goodness!
In a recent survey conducted among its consumers, 70% of its participants mentioned that they would like to have a cultured milk drink range consisting of chewable nata de coco jellies. Seeing the need to continuously innovate its offerings to appeal to consumers while providing them an exciting experience, Calpis Chewy has been made available in two delectable variants namely Calpis Chewy Original and Calpis Chewy Mango. The drinks are perfect for one to carry around any time, any day through its conveniently sized 350ml bottles.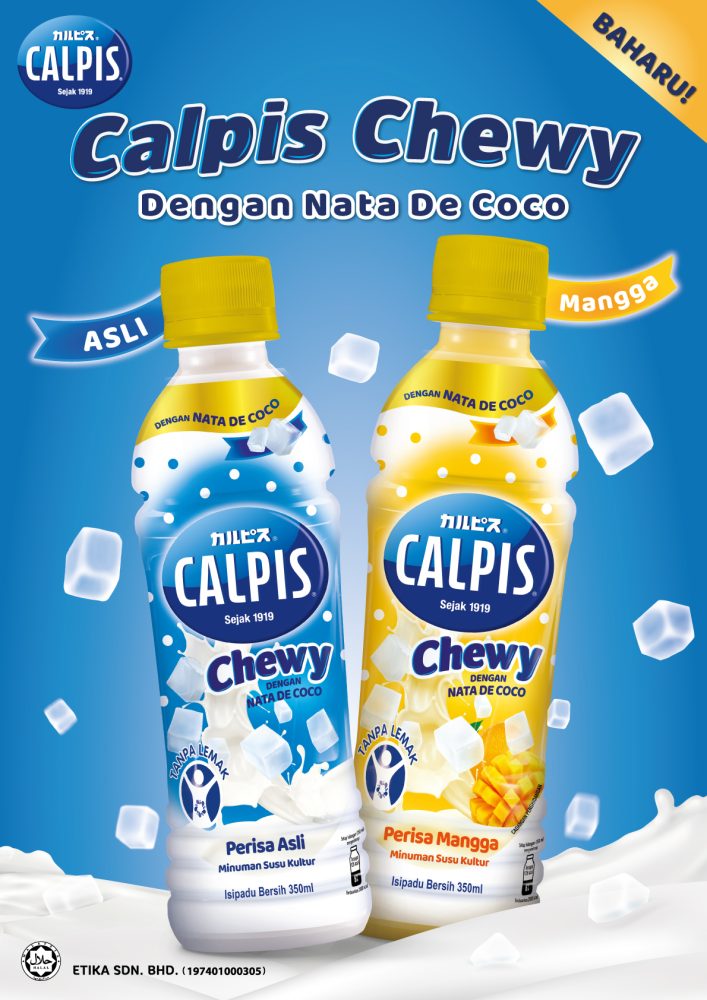 "Here at Calpis, we want to ensure we focus on giving our consumers good health through our cultured milk drinks that are tasty and satisfying. With product innovation being at the core in everything that we do, it gives us great joy to say that consumers can now enjoy tasty cultured milk beverages while having the peace of mind in knowing that their gut health is well taken care of. Calpis is where we are today because of our consumers and we hope they will be by our side as we continue to create more innovative products that respond to their needs," said Yee Pek Kuan, Vice President of Marketing at Etika Sdn. Bhd.
Following the launch of the decadent new range, Calpis will get consumers onboard the excitement through its "Match Made in Goodness" campaign, in conjunction with Valentine's Day. In line with this, consumers can now tune in to a heartwarming 1-minute romantic comedy of how the drinking experience of Calpis Chewy feels like, through the characters of Cally and Chewy. The lighthearted digital video which was launched on the 31st of January, can be found on Calpis' Facebook page in this link here.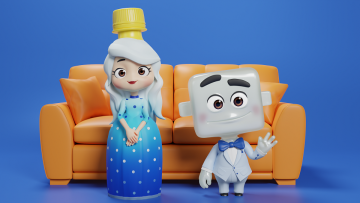 Strengthening the idea of how Calpis Chewy feels like love at first sight, the campaign also allowed consumers to demonstrate their love for their better halves through the 'Couple of Goodness' contest which ran from the 17th of January till the 30th of January. To be part of this contest, all consumers had to do was state how they met their perfect match and why that person matches them. From the submissions, 50 lucky participants were given the chance to win 1 limited edition of a Calpis Chewy flower bouquet and 1 carton of Calpis Chewy for them to enjoy on Valentine's Day.
Through this campaign and delightful new range, Calpis hopes that consumers will start to pay more attention to their gut health while continuing to enjoy delicious and goodness filled beverages from Calpis.
"As consumers move towards healthier food and drinks alternatives, it's important that they enjoy what they consume as well. All of us here at Calpis will continue to work on offering more innovative products for our consumers and build creative campaigns that will keep them engaged and motivated to take better care for their overall health," further added Pek Kuan.
To find out more information on Calpis, kindly visit Calpis Malaysia Facebook page or https://www.etikaholdings.com/campaigns.