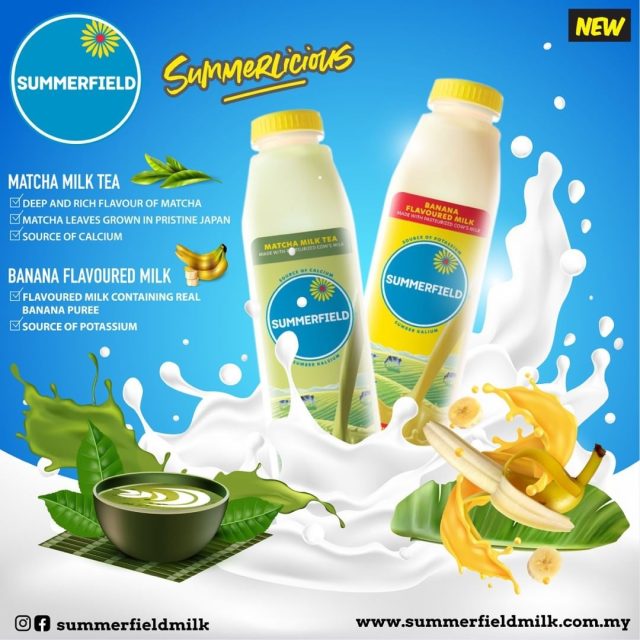 Hybrid Allied Dairy Company Sdn Bhd has launched Summerfield in two new flavours – Matcha Milk Tea and Banana.
The Banana Flavoured Milk is said to contain real banana puree and is a great source of potassium. The Matcha Milk Tea Milk offers a deep and rich flavour of matcha with the tea leaves grown in Japan.
The new flavour packs are available at the majority of hypermarkets and supermarkets near you.