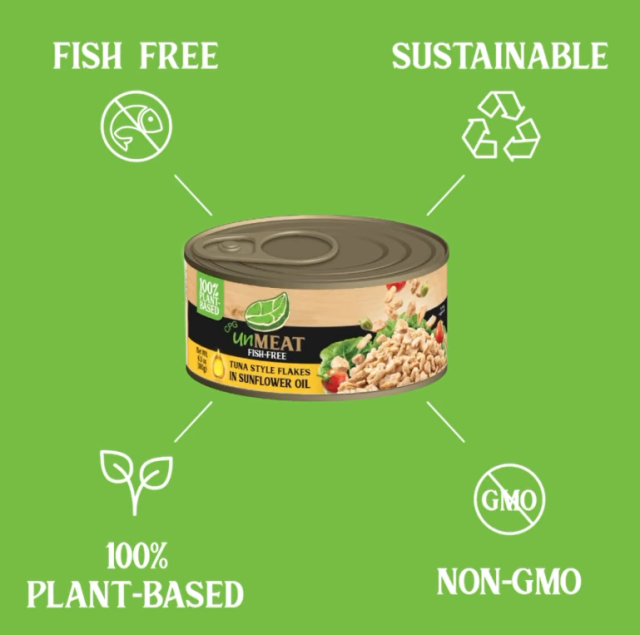 Century Pacific Food, owner of Century tuna, has finally hinted about the launch of unMeat Fish-Free Tuna Style Flakes . The latest plant-based seafood is fish-free, free from GMO, 100% plant-based and is said to be sustainable. The latest product comes in a shelf stable canned format similar to what Green Monday is doing with its OmniTuna.
As a tuna producer, Century Pacific Food is offering fish-free tuna to recruit consumers who are worried about sustainability and the negative impact of industrial fishing.
The latest press release by Century Pacific Food in early July 2022 pointed out that unMEAT Fish-free Tuna has already gained distribution in over 500 retail outlets in the United States, Singapore, and United Arab Emirates, where it is carried in retail giant Carrefour. It is also available in specialty vegan e-commerce sites in the United States, GTFO and Vejii.