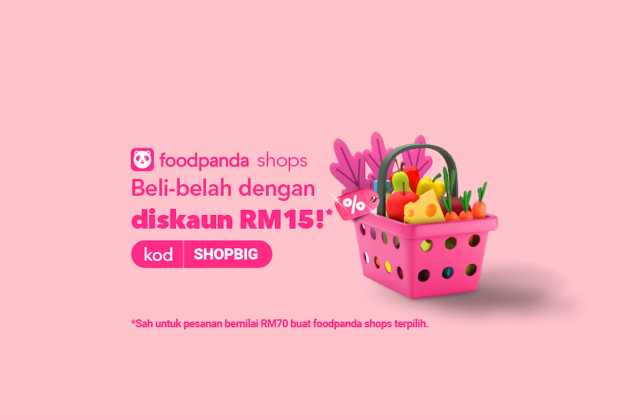 A Combination Of Grocery Stores, Pharmacies, Opticians And More
Malaysia, March 2, 2022 – foodpanda Malaysia today announced the availability of more new partners on foodpanda Shops to meet the growing demands of customers and have their essentials delivered right to their doorstep. These new additions will further expand the existing variety available and include a combination of grocery stores, pharmacies, opticians, beauty and fashion outlets, stationery shops and more.
Commenting on this exciting new announcement, Afzan Lutfi, Director of New Verticals said that the main goal is to create a single platform where users can place orders for their food, daily essentials such as groceries, medical and stationery supplies as well as beauty and fashion apparel. "We are constantly looking at ways and opportunities to enhance customer experience and provide them with a wide variety of options and convenience at their fingertips. This includes a seamless transaction from the time the order is placed right up to the delivery at their doorstep."
"In recent months, we have witnessed a steady increase in orders placed on our platform, hence we felt that this is the most ideal time to introduce more variety to our users. Moving forward, we hope to be able to partner with more partners and continue to cement our position as the top delivery platform in Malaysia," he added.
Some of the new brands introduced include Everrise, one of the largest and fastest growing supermarket chains in Sarawak, as well as IKEA and Focus Point. Besides that, users would also be able to purchase items from MIWA OLi, Shojikiya, myNEWS, Pet Lovers Centre and Sox World.
The excitement does not just end there. Hairdepot, Big Bath, Big Pharmacy, CHOIS, Sam's Groceria, Petronas Mesra, ST Rosyam, Agni Gaming, BORDERS, Bee Cheng Hiang, Homecareshop, Sunlight Pharmacy KK, Lee's Fandbee and AM PM Pharmacy are among the other partners are now available on foodpanda shops.
Both new and existing foodpanda users can enjoy these deals to celebrate and welcome these new partners:
From 1st to 31st March 2022, use promo code JOMSHOP to get 30% off (capped at RM8)  with a minimum order value of RM25. Valid for both new and existing customers. While stocks last. T&C apply.
Get RM15 off with a minimum order value of RM70 with promo code SHOPBIG between 1st to 31st March 2022. Valid for both new and existing customers. While stocks last. T&C apply.