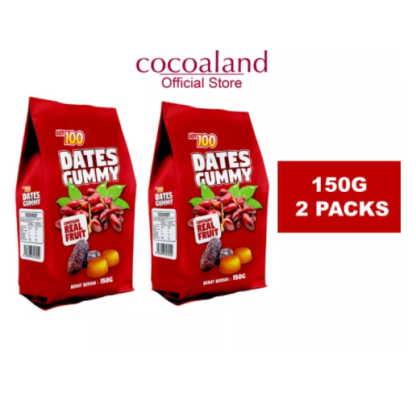 Cocoaland, know for its Lot 100 gummies, has introduced Lot 100 Fruit Gummy Dates in time for the Ramadan season. The sugar confectionery company is the latest to use dates or kurma to make its gummy relevant for the fasting month of Ramadan.
The company descibes its latest Lot 100 Fruit Gummy Dates as "you can enjoy it in anytime anywhere to boost up energy and blood glucose level especially after a long day of fasting."
Click here to purchase from Cocoaland flagship store on Lazada.
Cocoaland revenue for the 12 months to December 2021 fell 2.8% year-on-year with net profit up 7.1%. Q4, 2021 revenue rose 24.2% with net profit up 98%.