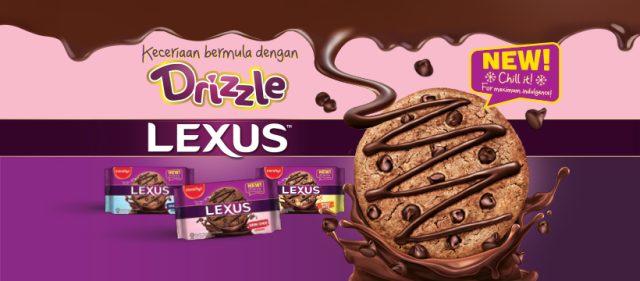 Munchy's, which is now owned by URC, has launched LEXUS Chocolate Chip Cookie topped with chocolatey drizzle. The new chocolate chip cookie is available in 3 delectable variants – Original, Dark Chocolate & Mixed Nuts.
Consumers can enjoy it warm and melty or try eating it chilled for maximum indulgence. We are seeing Munchy's focusing on temperature and texture to promote its biscuits. Other possibilities include microwaving the biscuit or having special ingredients that change colours along with a change in the temperature.
Click here to buy it now from Munchy's online store on Shopee now.