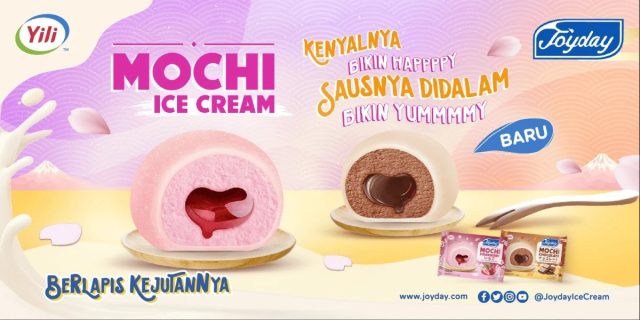 Joyday Ice Cream by Yili now has two mochi ice cream products in Indonesia. The Joyday Mochi Ice Cream is available with chocolate and strawberry fillings. The official serving suggestion is to leave it to cool down for 2 minutes to improve the chewiness.
Competitor Aice first launched its mochi ice cream in Indonesia in 2018.
Click here to purchase Joyday Mochi ice cream from the official store on Tokopedia.