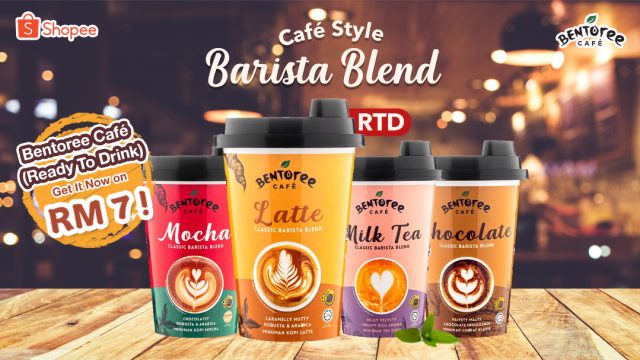 Bentoree, known for its ready-to-eat meals in Malaysia, has introduced a new series of ready-to-drink products under Bentoree Café. The brand describes "Bentoree Café as the first premium cup ready-to-drink liquid coffee and milk tea in Malaysia. This series is freshly brewed with Arabica and Robusta coffee beans, milk and tea sourced worldwide."
The cafe-stye barista blend comes in Milk Tea, Mocha, Latte and Chocolate. Bentoree Café competes with other imported South Korean RTD beverages in the cup format.
Click here to purchase Bentoree Café from its official Shopee site now.