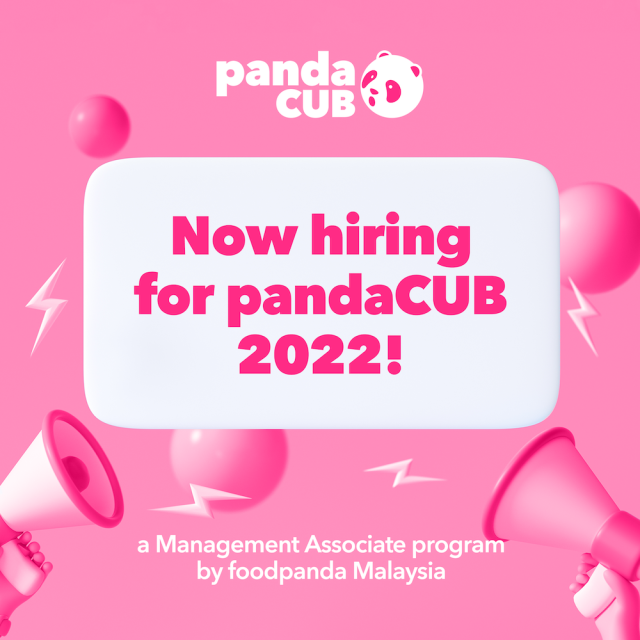 A Program To Provide Accelerated Career-building Path Through On-Job Experiences
Malaysia, April 5, 2022 – The leading online delivery service, foodpanda Malaysia today announced the second intake of pandaCUB, a 2-year program for fresh graduates to have an accelerated career-building path within foodpanda Malaysia. This rotation based programme will offer young talents valuable growth opportunities through both challenging and rewarding on-job experiences.
Commenting on this initiative, Sukhveer Singh Ajay, Head of People and Culture, foodpanda Malaysia said, "As a market leader in the q-commerce space, we are always motivated and committed to introducing new programs that are able to nurture young talent, bring in fresh ideas and help the brand stay relevant with current times. We believe that the pandaCUB program is essential in growing our talent pipeline for the future and hope to continuously help others to develop personally and professionally."
The pandaCUB program would require fresh graduates to be the top of their class, both academically and socially, possess a Bachelor's Degree in any field with a minimum CGPA of 3.2, and less than two years of working experience for strategic placements in the organisation. The program is structured with many performance levers, including critical projects, learning and development interventions, access to leadership, as well as regional and global collaborations. With this on-job experience, pandaCUBs would be able to sharpen their agility, resilience, and collaboration skills, which are crucial in today's environment.
Throughout the 2-year period, pandaCUBs will undergo 6-month rotations across 4 different departments, allowing them to navigate and explore the complexities of their role and responsibilities, tackle challenges, and lead cross-functional projects. Mentors and buddies will also be assigned to offer professional as well as personal developmental support, strengthen growth within the organisation, and  overall accompany them on their journey. Upon completion of the program, these pandaCUBs will be placed in a suitable, permanent role within a particular department.

Interested candidates will need to submit their CV alongside a video resume with their application. Upon being shortlisted, these candidates will then undergo several online and virtual assessments and a final interview, before ultimately receiving an offer to join the panda family as part of the 2022 pandaCUB cohort. The pandaCUB program began accepting applications on 1 April 2022 via LinkedIn, Hiredly and the foodpanda career website, with onboarding scheduled for August 2022.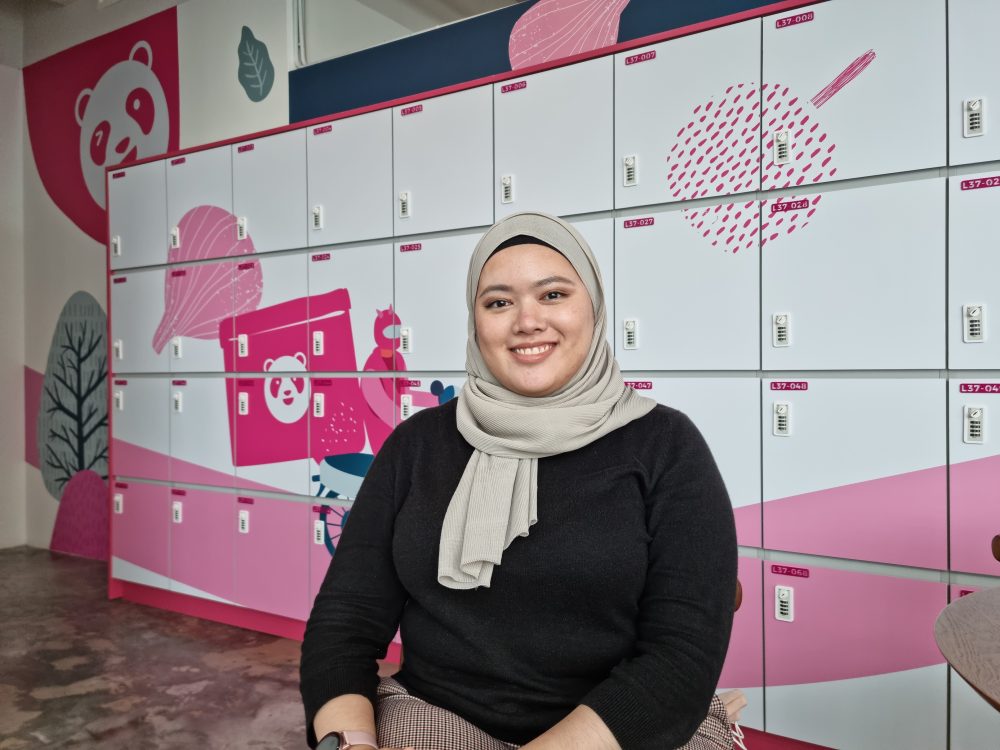 Azreen Nur Ahmad Zamri, 24
The best part about being a pandaCUB is definitely the exposure and network. Being given the chance to work on multiple projects in rotation has opened up so many opportunities for me and it helps accelerate my career in the e-commerce industry. The transition from my university days to working life was a challenge but I was ever-ready to take it on without hesitation. At foodpanda, I am able to learn new things every day and I am beyond grateful for this opportunity because I am now able to work on multiple high-impact projects that have enabled me to achieve things I never thought possible. My advice for candidates out there who are keen on applying is to take the chance, regardless of your field of study because you might just end up loving it.
Siti Khadijah binti Abu Samah, 27
I love being a part of the pandaCUB programme because it's like having an open ticket that permits us to try many different departments to develop ourselves further in many different verticals. I also love that we are given the chance to build connections and meet people from top to bottom, which is not an opportunity given to many. So far, it has been a very exciting journey. I was able to come out of my shell and learned a lot of things, from the skills needed to communicate with clients and vendors to handling a crisis. A tip I have to offer others would be to be inquisitive and expand your curiosity. If you are unsure about something, always ask questions and be proactive. Don't wait for others to approach you first and always be open to sharing your thoughts and opinions with others. Besides that, my main objective of being part of this programme is to identify which areas that I would like to pursue my career in. I enjoy the diverse team here at foodpanda and the inclusive working environment that matches perfectly with what I envisioned for my career.
Kim Lau, 24
With this programme, I've had the privilege of working with multiple departments and collaborating with them. While it may be a challenge having to switch departments and roles every 6 months, I have learned to be adaptable and the true meaning of integrity. Now, I am able to deal with the constant changes of project objectives and tasks more easily. I look forward to participating in discussions that keep the environment alive. My goal with pandaCUB is to learn as much as possible and also work alongside the foodpanda regional team. If there is one thing that I learnt during my time here is that we should always be ready to step out of our comfort zone and the importance of working together to drive the business forward. This role has empowered me in building a strong foundation for adaptability and agility.
Luis Gurubatham, 24
The working environment and culture is truly amazing, everyone is so energetic and vibrant. The most important lesson that I have learnt is time management skills. At any job, there will be times where there are many tasks to be completed but this is where you will be put to test. Besides that, I have also greatly improved my data analysis skills. I strongly believe these skills would be able to bring me many advantages for my career growth in the long run. A tip that I have for others applying for this position would be to brush up on your Microsoft skills and have a good understanding of foodpanda's business models, and this includes all verticals.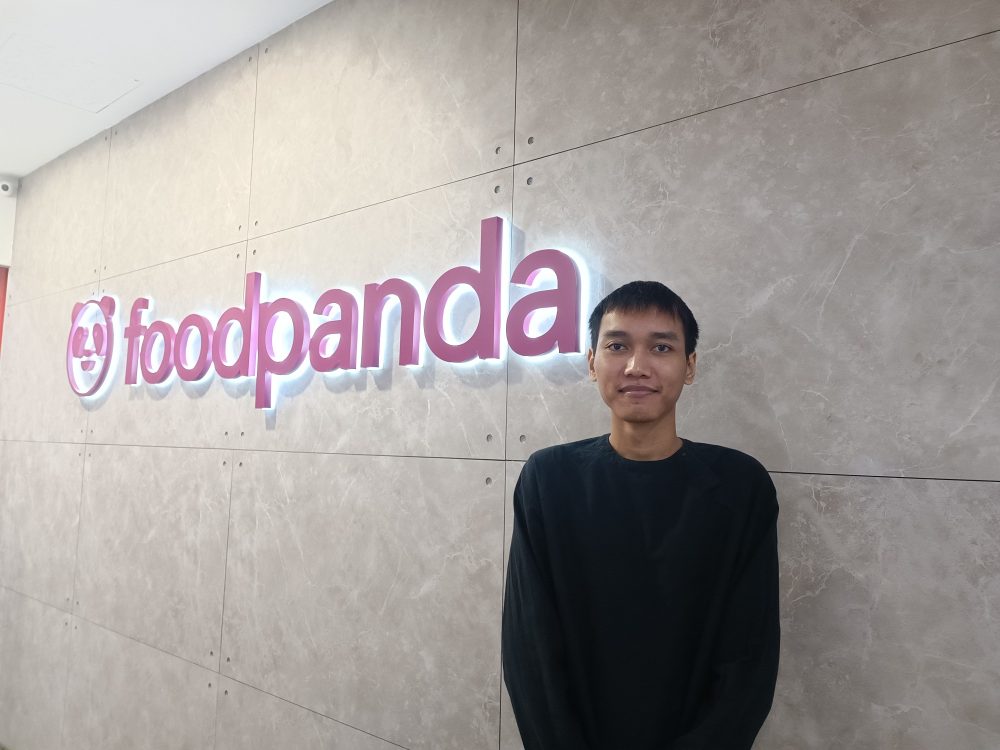 Amirul Norkhaidi, 28
Personally, I feel that the best thing about the pandaCUB programme is the support system that we are provided with. Each pandaCUB will have their own buddy or mentor that will not only facilitate your learning process but also help you to always be motivated to achieve your goals. There is no denying that there are high expectations for all pandaCUBs within the organisation but the team is always ready to assist you. In the beginning, I was a little anxious but now I have managed to strengthen my self-esteem and am willing to take on more challenges. I also enjoy the responsibility that's given to me, as it enhances my critical thinking skills. Remember to always be brave because your biggest hindrance between you and your growth is yourself. I strongly believe that this position is an amazing opportunity to kickstart one's career, especially for fresh graduates.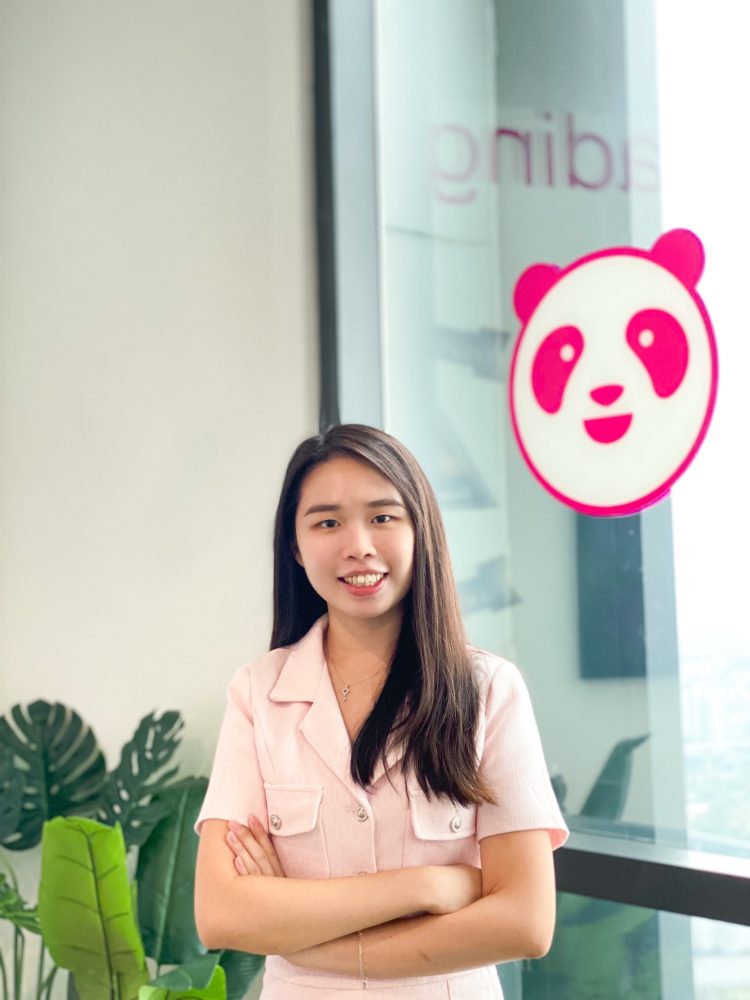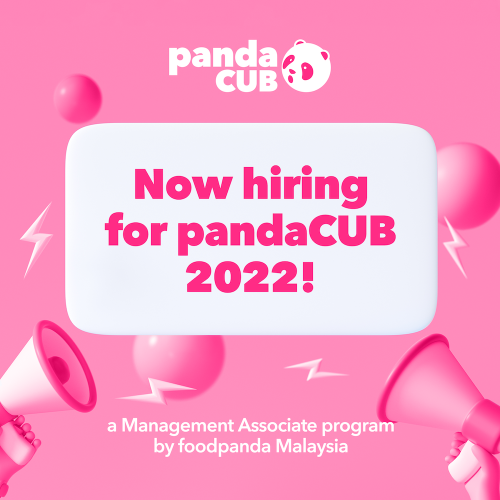 Joey Yap, 22
As a fresh graduate entering the workforce for the first time, we are able to explore many functions and departments within the organisation with this program and this opportunity does not come around very often. Through this, I was also able to gain an abundance of knowledge from working on various projects and build connections with some of the best from the industry. Moreover, I was not only able to improve on my hard skills such as data analytics but also my soft skills. Being at foodpanda, I was  able to be a part of a diverse and inclusive working environment, and form bonds with many incredible individuals who uplift me everyday to set higher goals and expectations.