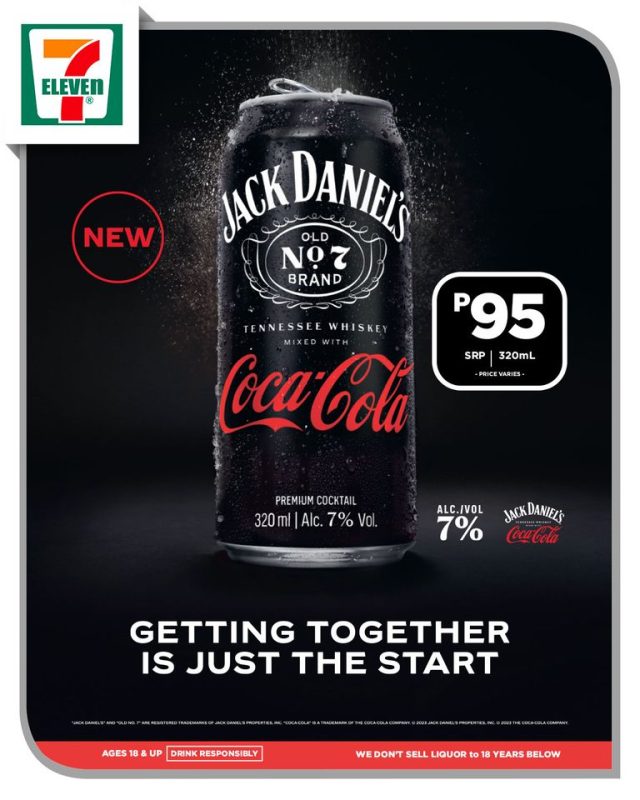 The Jack Daniel's & Coca-Cola RTD has arrived in the Philippines. This pre-mixed, canned cocktail that first launched last fall in Mexico is a collaboration between The Coca-Cola Company and Brown-Forman, makers of Jack Daniel's Tennessee Whiskey.
Jack Daniel's & Coca-Cola RTD is available in the Philippines in a 320ml can with a 7% ABV. In the US, the Jack Daniel's & Coca-Cola Zero Sugar will be available beginning in May 2023.
According to The Coca-Cola Co, Jack Daniel's & Coca-Cola RTD joins a small but growing portfolio of flavored alcohol beverages made with the company brands including: Lemon-Dou, which is currently available in Japan, China, Mexico and the Philippines; Topo Chico Hard Seltzer, available in five markets; Schweppes Premium Drinks pre-mixed cocktails, currently available in Brazil; and Simply Spiked and Fresca Mixed in the United States.