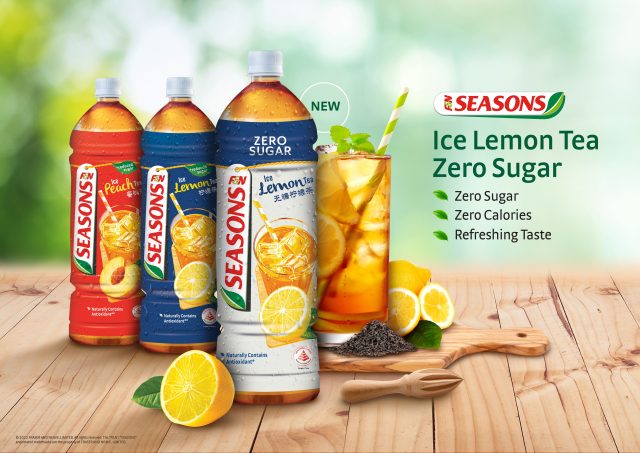 Singapore, 12 April 2022  –  Chill with your favourite refreshing taste of ice lemon tea with the all-new F&N SEASONS Ice Lemon Tea Zero Sugar – Singapore's very first zero sugar ice lemon tea. Pour a chilled serving for a sugar-free and calorie-free way to invigorate and lift your mood any time of the day.
Brewed from natural tea leaves extract, the thirst-quenching treat carries a zesty touch of natural lemon flavour for that delightful refreshing taste with the right sweetness that is so exhilarating especially in the warm tropical climate of Singapore.
F&N SEASONS Ice Lemon Tea Zero Sugar also naturally contains tea polyphenols that act as antioxidant for added health benefits. Polyphenols, also known as flavonoids which include catechins and theaflavins; are the major active compounds found in teas which make tea a healthful drink. In various researches, these compounds assist in the control of the damaging effects of free radicals in the body and exert general health benefits1.
Known for its great tasting range of ice teas, SEASONS is goodness best shared with friends and family for all occasions. Combining trusted recipes, natural ingredients, unique flavours and great taste; every treat by SEASONS is crafted for your wellbeing and to uplift every moment.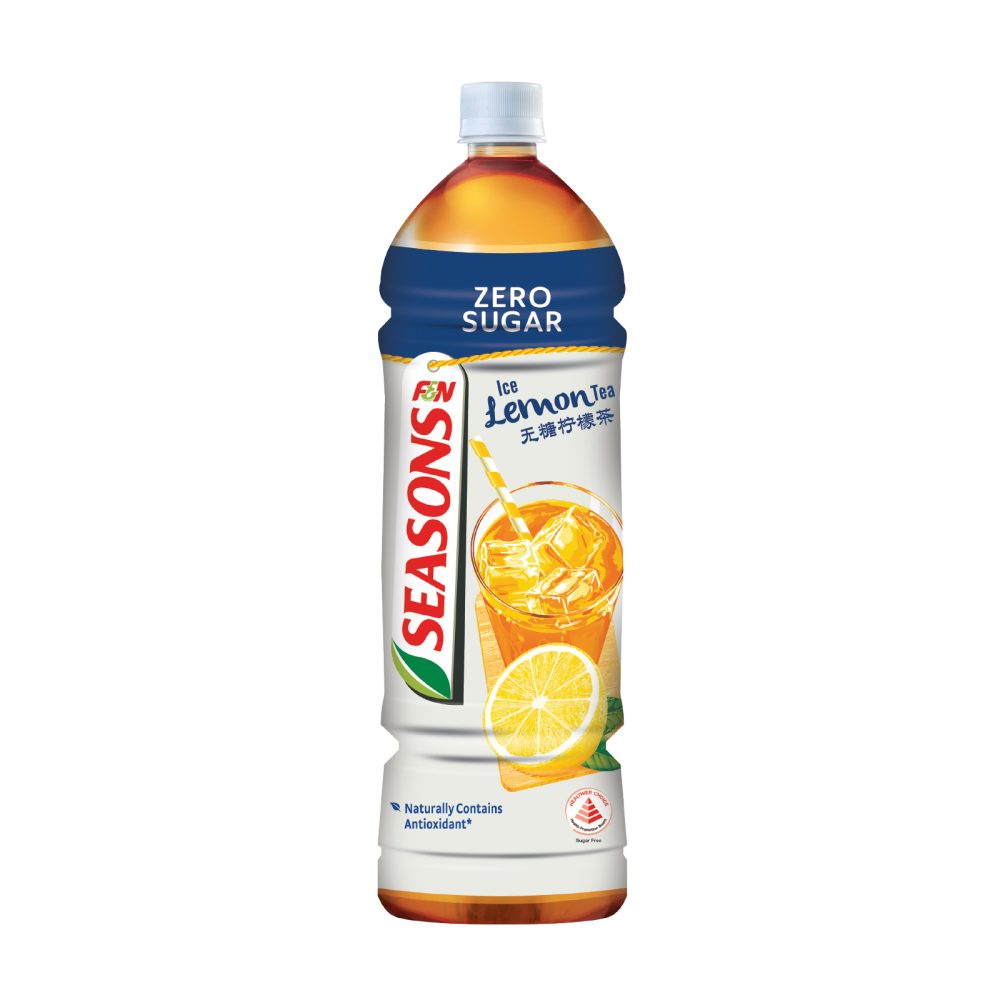 F&N SEASONS Ice Lemon Tea Zero Sugar is now available at most supermarkets, hypermarkets, convenience stores, participating retail outlets, and ecommerce platforms with a Recommended Selling Price (RSP) of S$1.85 for a 1.5-litre bottle, S$1.10 a 500ml bottle, and S$4.05 for a pack of six 300ml cans. The delicious drink carries the Healthier Choice Symbol by the Health Promotion Board (HPB).
From now till 31 May 2022, enjoy up to 15% off when you purchase six cartons or more F&N participating products on F&N Life (terms and conditions apply). For more information, visit https://sg.fnlife.com/promos/raya-exclusive-promo.html
1 Fatima, M., & Rizvi, S. I. (2011). Health beneficial effects of black tea. Biomedicine, 31, 3-8.,   https://www.researchgate.net/publication/285945210_Health_beneficial_effects_of_black_tea