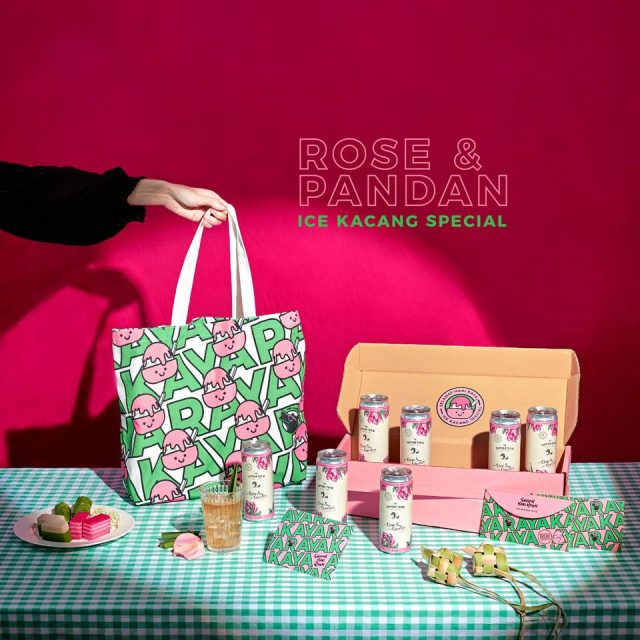 Malaysia's The Tapping Tapir is offering its exclusive Rose and Pandan Pack for Raya. This limited edition Rose & Pandan Pack (Ice Kacang Special) is inspired by the use of pandan in Malaysian deserts. The team at The Tapping Tapir has paired cold brew rose tea with pandan and gula melaka to recreate flavours of the iconic ice kacang in a soda.
Purchase yours now from The Tapping Tapir ecommerce site. Click here to buy.
Key ingredients: Rose & Pandan – Sparkling Water, Rose, Pandanus, Palm Sugar, Sugar, Citric Acid, Steviol Glycoside (Stevia Leaf Extract).