In Singapore, the Ovaltine instant malt drink is now available in ready-to-drink (RTD) format in PET bottle and Tetra Pak carton. Ovaltine combines the nutrition of Power 10 (including choline, iodine, iron, taurine and folic acid) with the goodness of malt, the smoothness of milk and the richness of cocoa.
The Ovaltine RTD comes with the Healthier Choice logo issued by the Health Promotion Board with the lower in sugar claim. The total sugar per 100ml serving is 7.6g, of which added sugar amounts to 5.5g. The total pack size is 236ml for the carton version. The drink is certified halal by JAKIM and is manufactured in Malaysia. POKKA has a factory in the Malaysian state of Johor.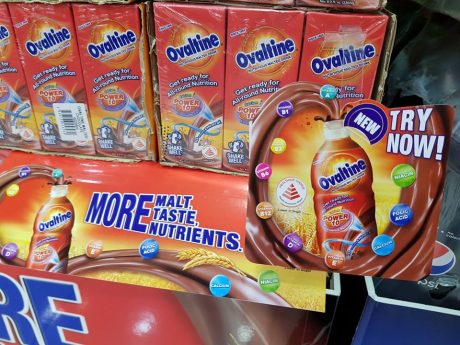 Ovaltine (236ml) RTD is priced at SGD 1.30 at 7-Eleven and competes with Milo.